The best buy for a TV outside on your patio is the Veranda Series of SunBriteTVs. Read this guide and see why!
This post is sponsored by BestBuy. All opinions are 100% my own.
Have you ever dreamed of having one of those super posh patios where you can enjoy movies and nachos? Movies. Outside. On a TV that you don't have to carry back inside afterwards.
We are officially in the future.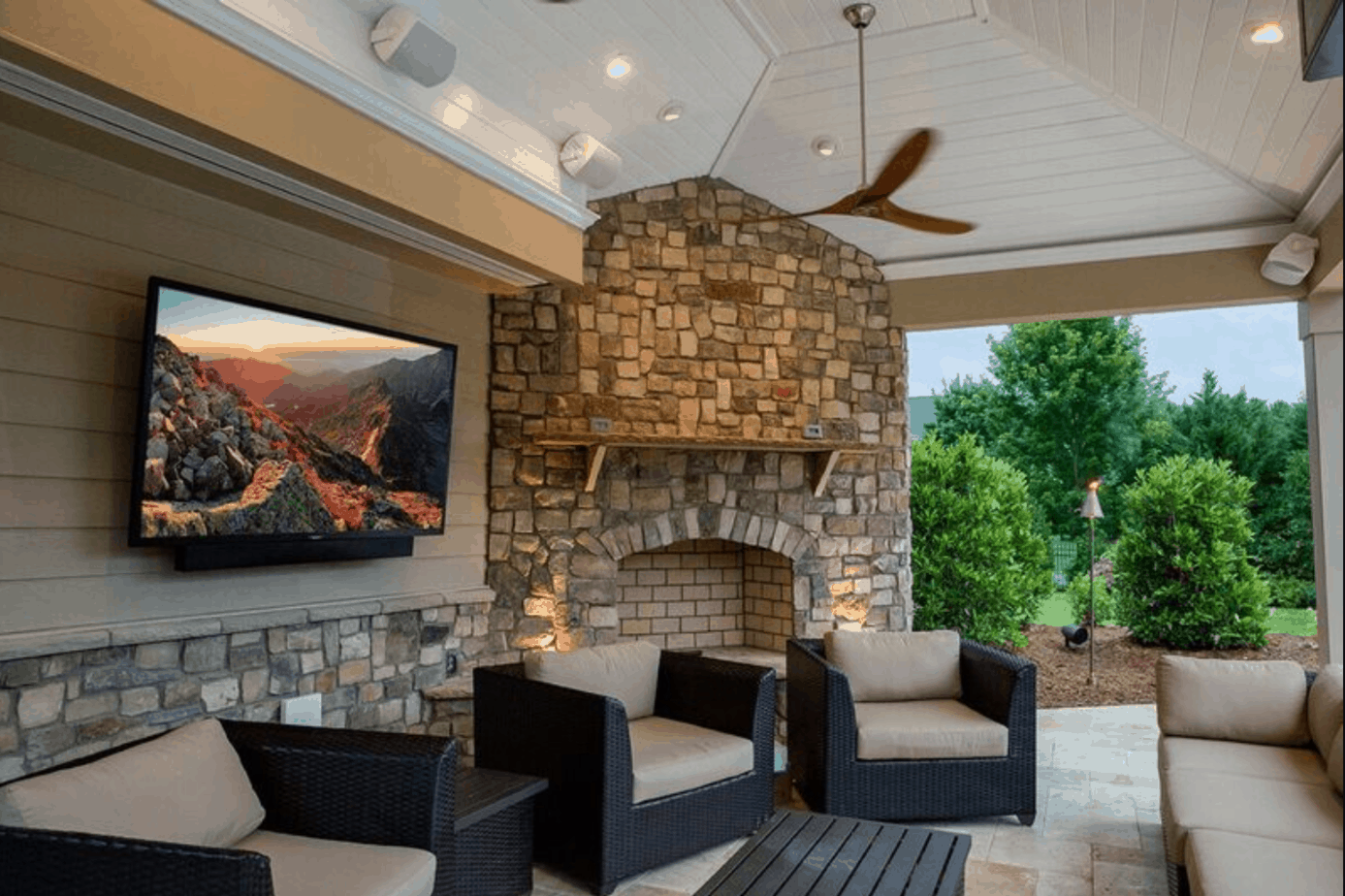 5 Reasons You Need A TV Outside
Growing up in the 90s, I never had the luxury of an outdoor TV. It wasn't even an invention yet. So when I heard about how there are actually TVs that can be outside, I had to blog about it.
You need to have a TV outside because:
It's Awesome – Do you know anyone else with an outdoor TV that can outlast the weather? You could be the one everyone talks about.
The Party Stays Outside – All that party food and the cleanup, it can all stay outside!
Backyard Camping – You can actually watch movies outside in your tents. So fun!
Gives You More Space – Set up chairs outside and invite even more people for a movie night – without messing up your house or squeezing people into your living room! Our guests love the grey egg chair we recently bought for our patio.
It's One More Place For Movies – It could be fun to leave the kids inside the house and go watch a movie with your love outside.
The Best Outdoor TV – SunBriteTV Veranda
When you are looking for an outdoor TV, remember the name SunBriteTV Veranda. That's the one you want, and it's at BestBuy!
The Veranda Series of SunBriteTVs are designed specifically for outdoor use. They are engineered to survive just about any climate in North America, resisting the harsh effects of rain, snow, dust, insects, and extreme temperatures.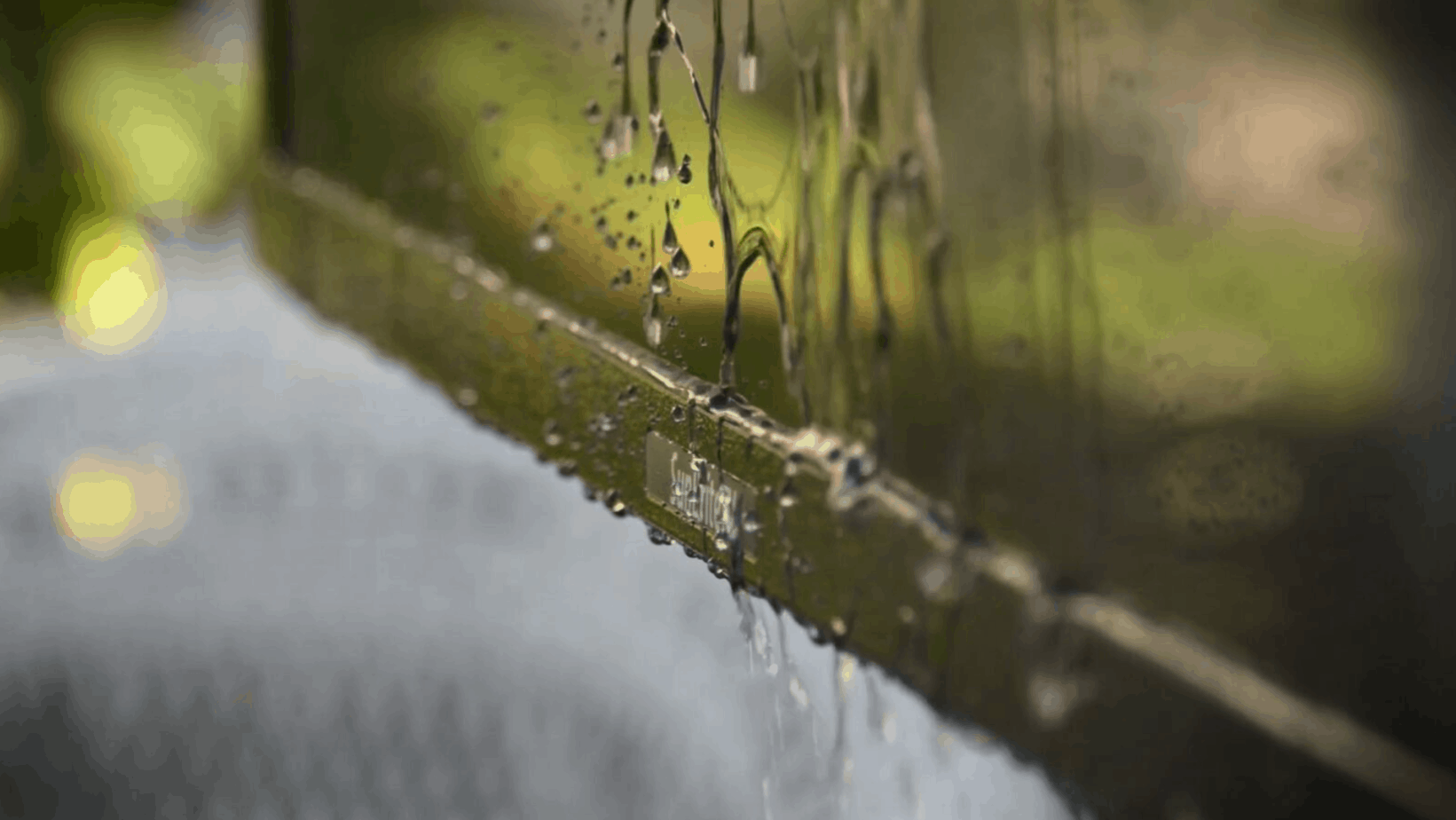 The SunBriteTV Veranda is a family of weatherproof televisions designed for full-shade outdoor spaces, like covered patios and screened-in porches.
Veranda comes standard with a direct-lit 4K UHD screen with HDR, which is up to 50% brighter than indoor TVs for improved viewing in brighter outdoor environments. It's more durable, safer, and a better experience that using an indoor TV outdoors.
SunBriteTV Veranda Specs:
Weatherproof TV built for full-shade outdoor living areas
Powder-coated rust-proof aluminum exterior protects internal components from rain, snow, dust, insects, humidity, and salt air.
Up to 50% brighter than indoor TVs for improved viewing in brighter outdoor environments.
4K UHD with HDR
Large weatherproof media bay makes cable connections easy. It has plenty of storage room for many popular media players, and thick gaskets seal out moisture and the elements
Available in 43", 55", 65" and 75" sizes
Get it at BestBuy
You ready to treat yourself to something awesome? Go get a TV and put it on your outdoor patio and let the parties begin!