Cake pops are the best desserts for 4th of July parties. They are portable and easy to eat while you watch the fireworks. Learn how to make these red, white, and blue cake pops.
Patriotic Cake Pops Recipe
Everyone loves cake pops! They are delicious little round cake balls on a stick with a layer of frosting on them.
My kiddos love the taste of cake pops and I love that there isn't much of a mess after they eat them.
This recipe is super simple. All you really have to do is bake a cake, wait for it to cool, crumble it up, make it into several small balls, and frost it.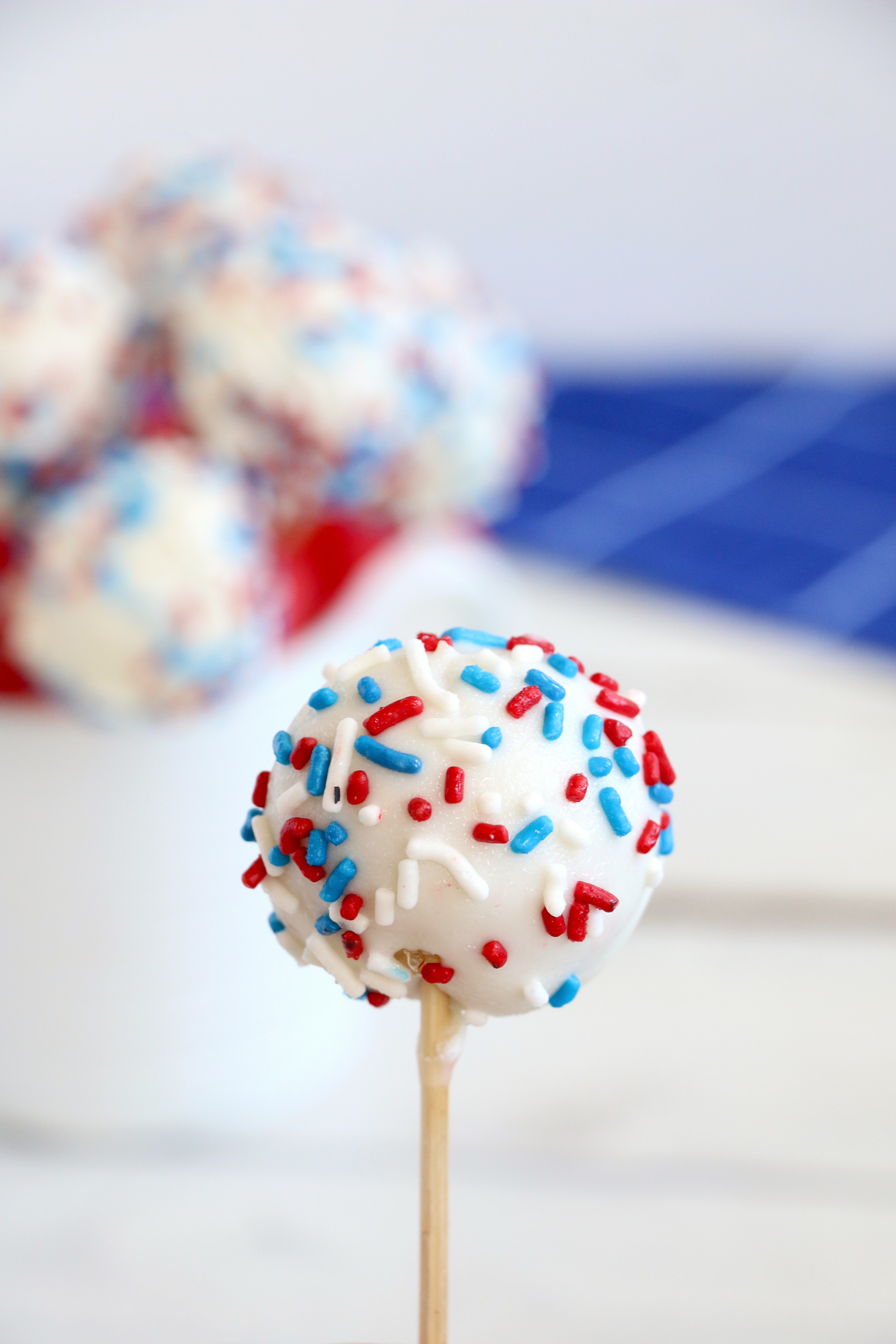 How to Make 4th of July Cake Pops
This is a pretty basic cake pop recipe that you can alter to make other designs and themes.
The entire recipe is at the bottom of the post. But here is a quick overview for you.
Ingredients
White cake mix
White frosting
White chocolate chips
Sprinkles
Wooden skewers
Directions
Here's what you can expect when you make them. You can get your kiddos to help you in the kitchen, this is a pretty simple dessert and a ton of fun to make!
1. Make the Cake
First, you have to bake the cake and let it cool. If you have leftover homemade birthday cake, use it!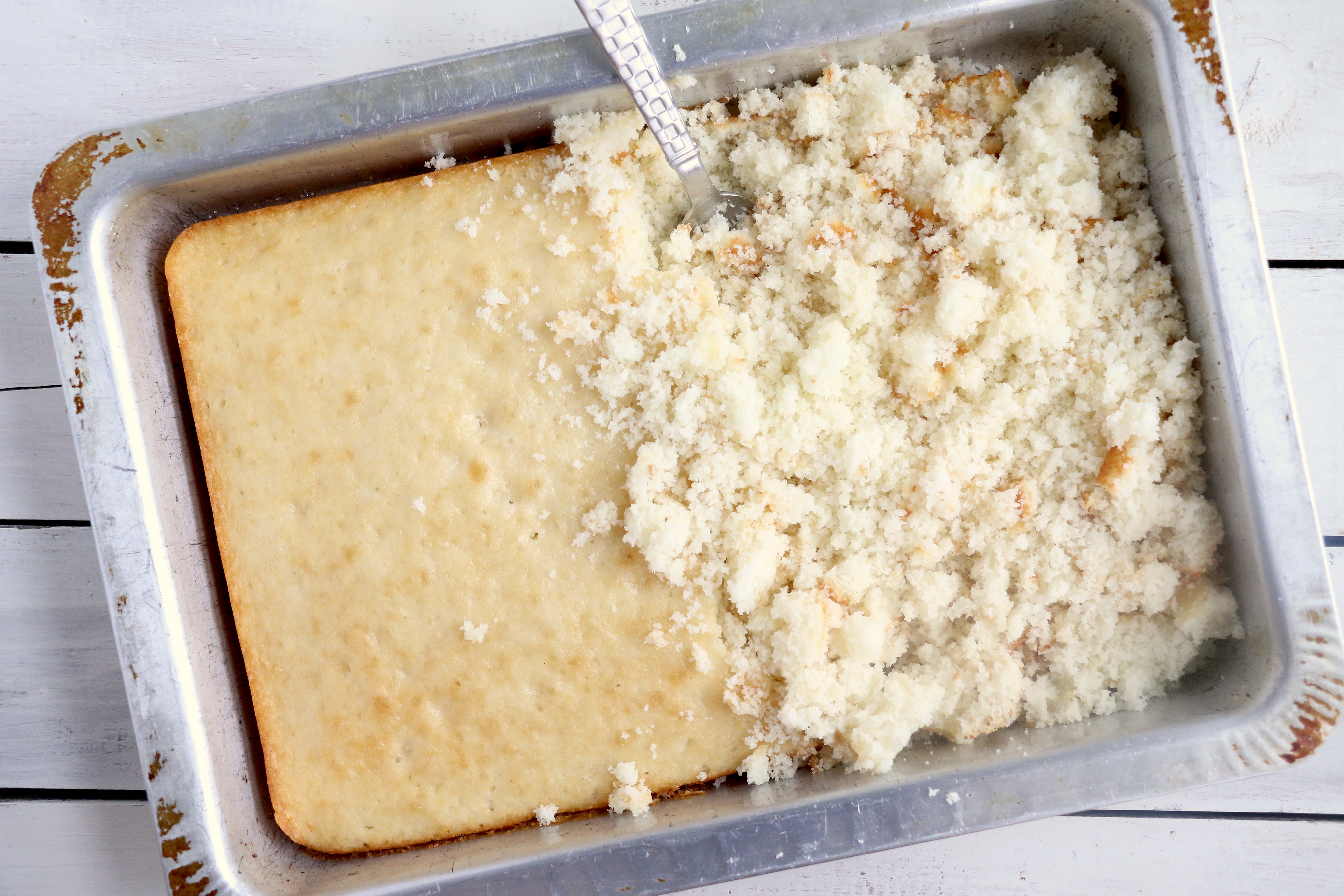 2. Crumble the cake
Let the kids help with this step! Mash it up into tiny pieces.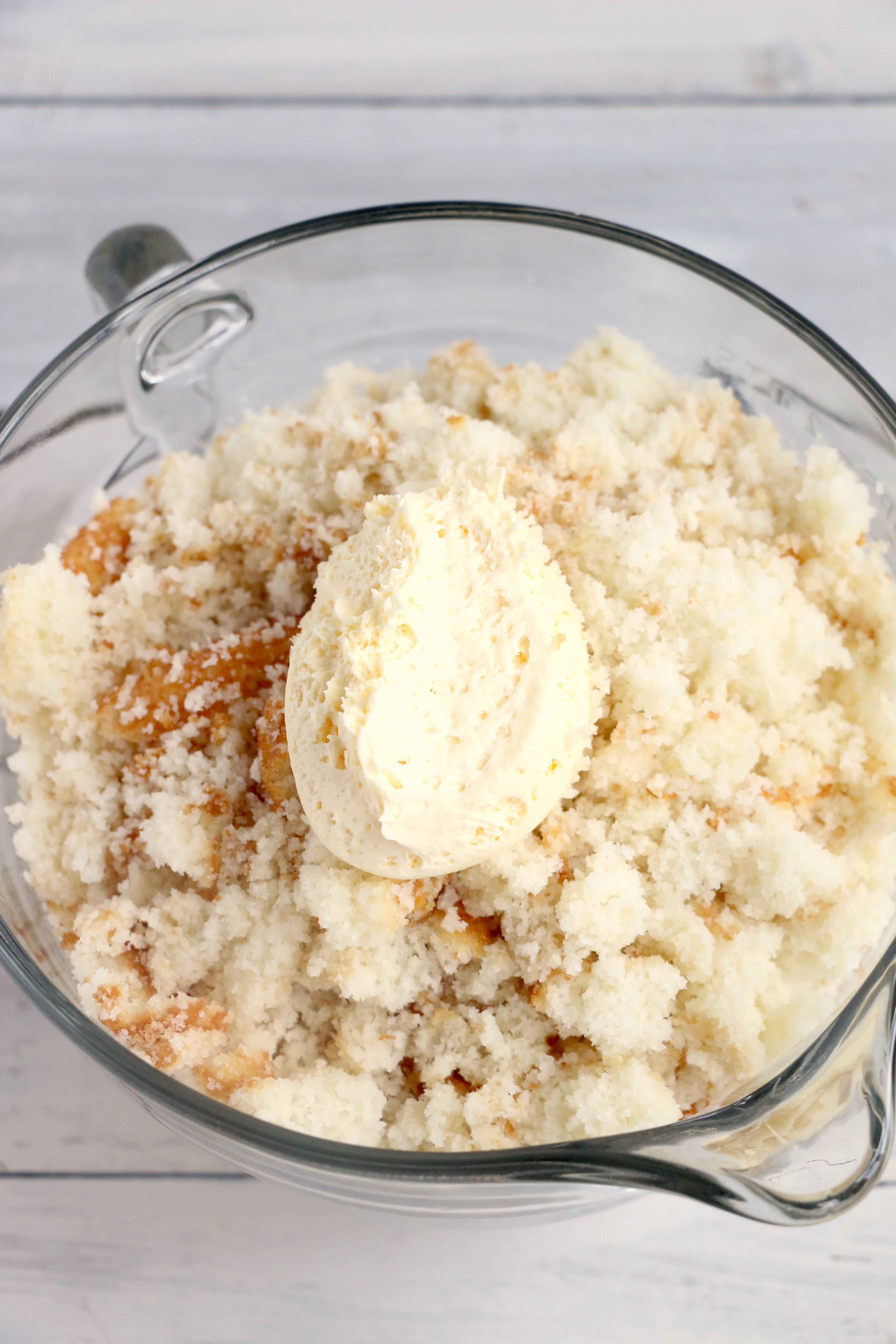 3. Mix in the frosting
Pour the frosting into the bowl and mix it up really well. You can use your hands, it's easier that way.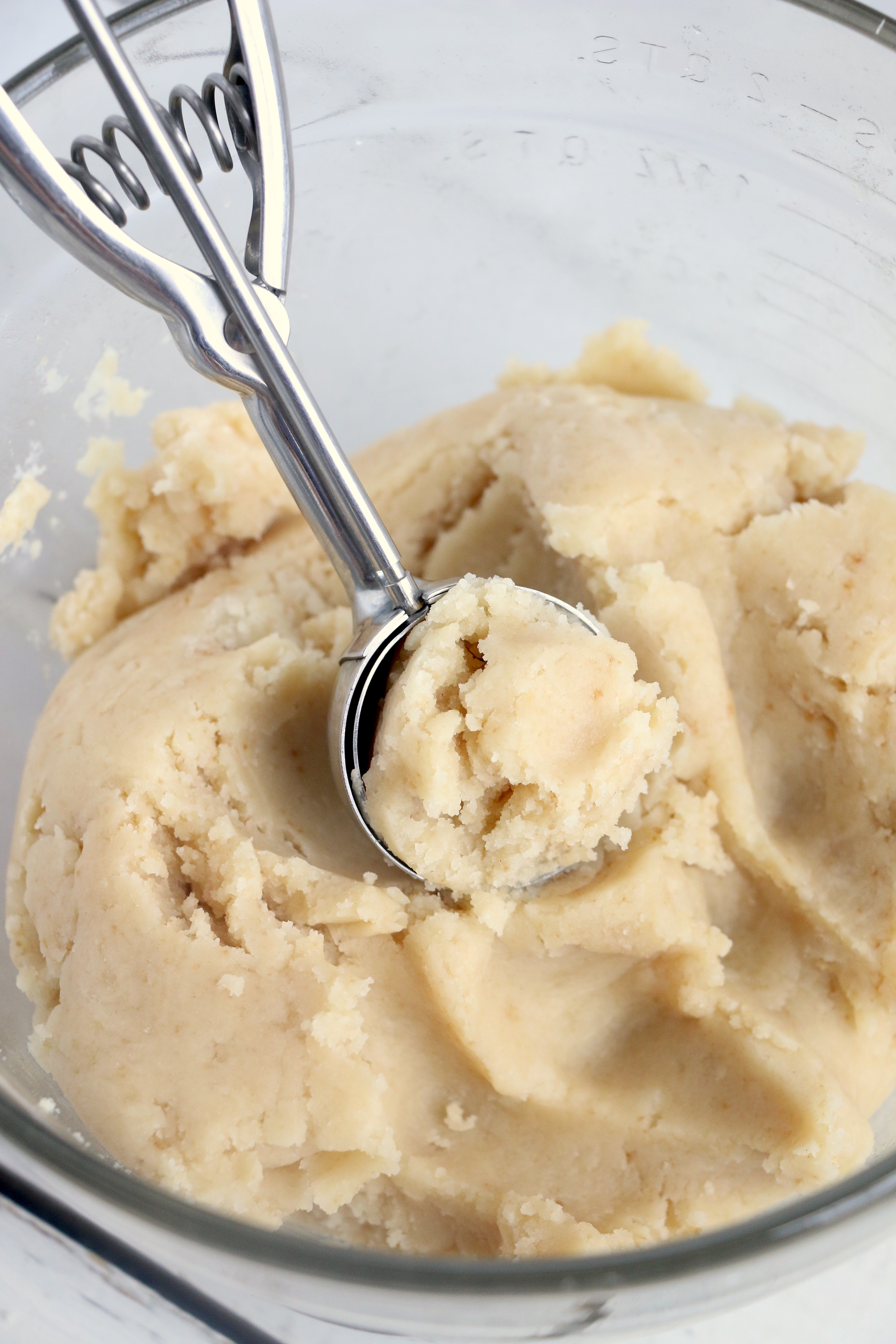 4. Form small balls
This is another fun step for the kids. After it is all mixed together, form 1-inch balls out of the mixture.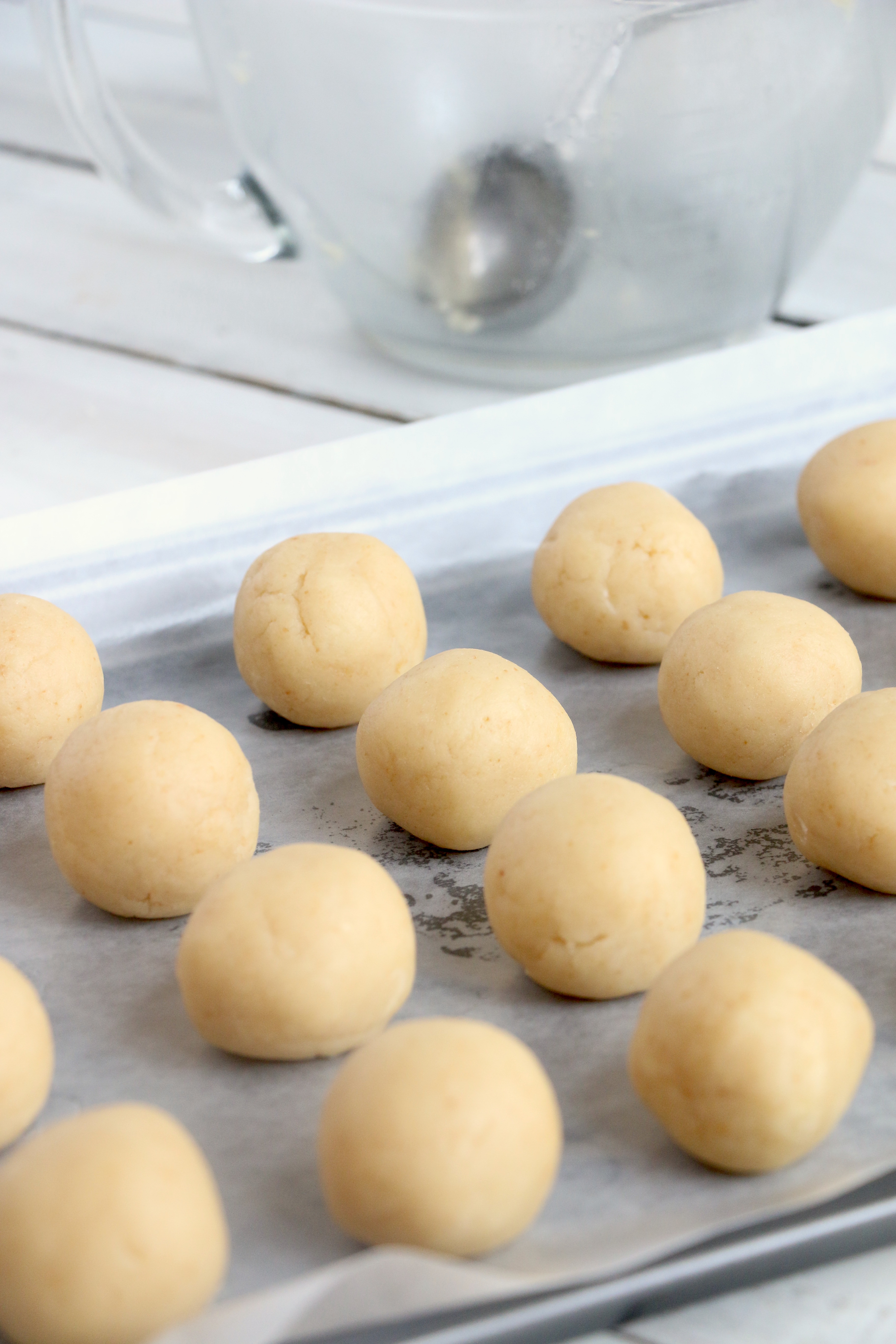 5. Place cake balls on a cookie sheet
Make sure the cookie sheet has wax paper or they will stick.
6. Melt some white chocolate chips
You can do this in the microwave or on the stove.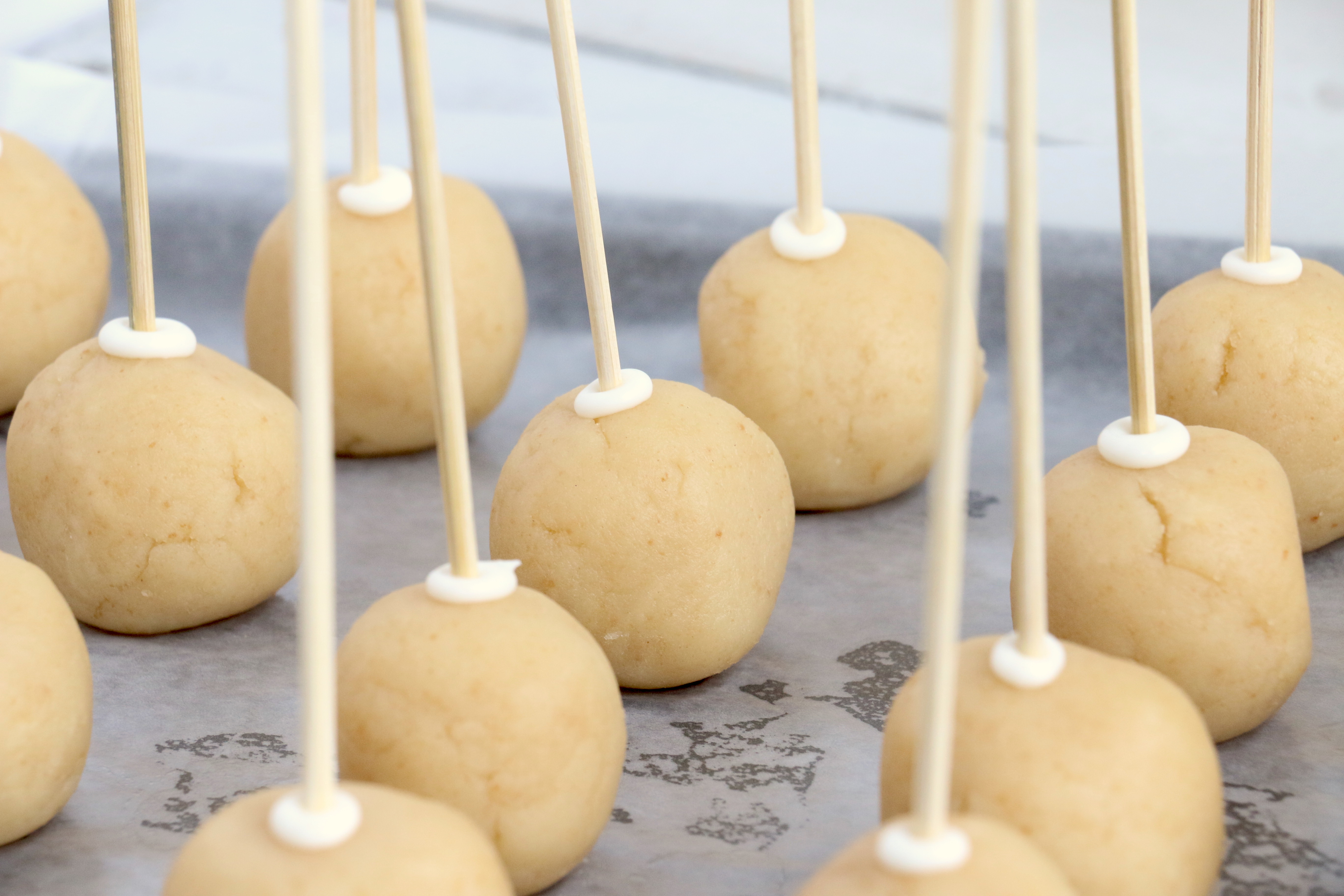 7. Dip skewers into chocolate
Dip the skewers into the melted chocolate and then push them into the cake pops.
8. Chill the cake pops
Let them sit and refrigerate for an hour or so.
9. Melt the rest of the white chocolate chips
After the cake pops have chilled, melt the rest of the white chocolate chips.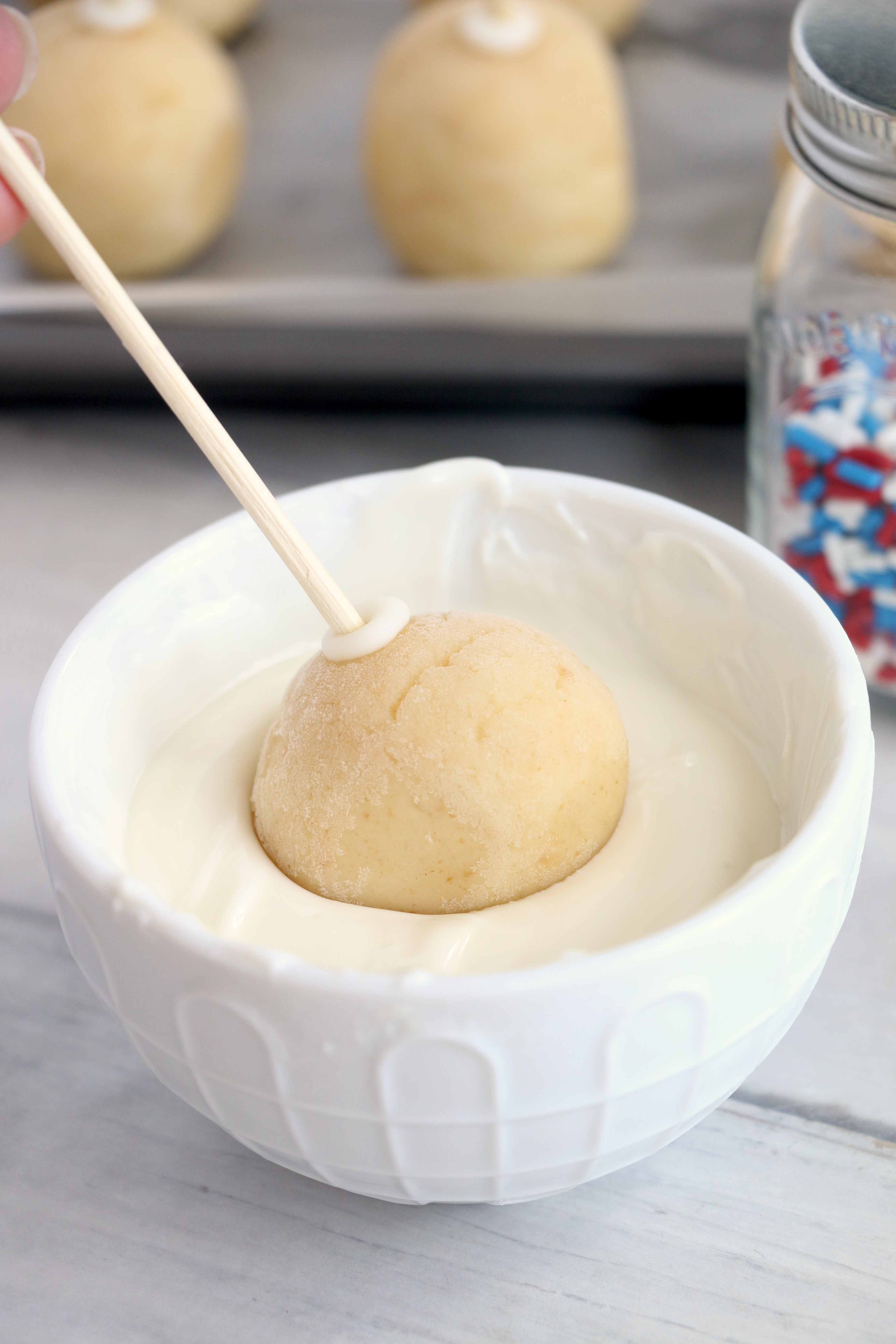 10. Dip the cake pops
Roll each cake pop in melted chocolate, allowing access to drip off.
11. Decorate with sprinkles!
Add sprinkles quickly before chocolate hardens.
Yumm! They are ready to eat!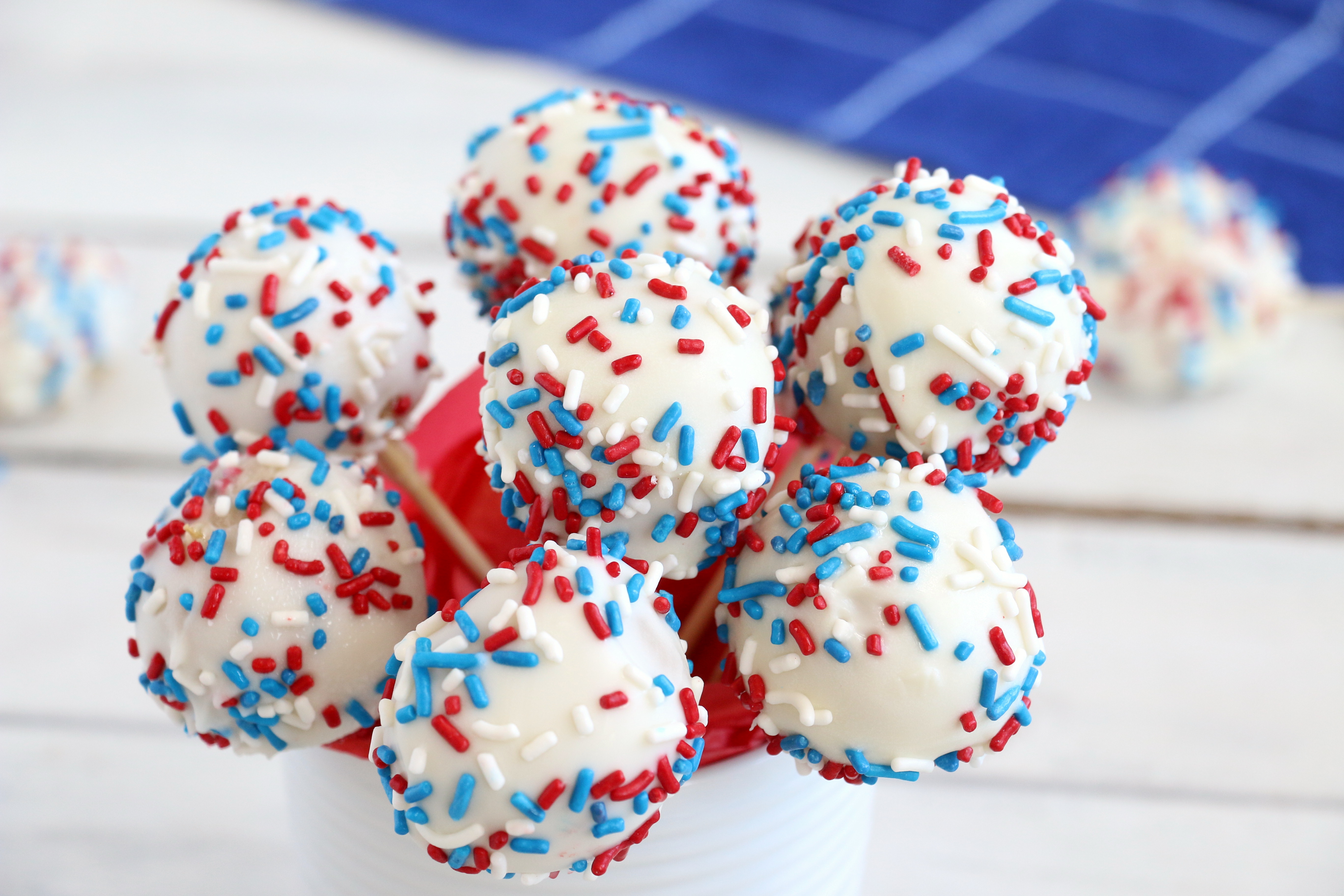 How to Store Cake Pops
They will last about a week at room temperature. Or you can refrigerate the cake pops for about a month. If you store them in the fridge, put them in an airtight container with a lid first.
These cake pops will last about 3 months in the freezer. To freeze the cake pops, wrap them in individual plastic wraps and store them in a zippered plastic bag.
What type of cake mix is best for cake pops?
I would use funfetti for these type of cake pops but honestly it depends on what type of cake mix you like and what type of cake pops you want to make.
For a patriotic holiday like the 4th of July, stick to white cake mixes.
Patriotic Cake Pops for 4th of July
Total Time:
1 hour
35 minutes
These festive and patriotic cake pops are perfect for any American holiday like the 4th of July. They are so easy your kids can help you make them.
Ingredients
white cake mix prepared according to box directions
2-3 tbsp white frosting
11 oz white chocolate chips
sprinkles
Instructions
Allow cake to cool after baking according to box directions.
Using a fork, crumble entire cake.
Add frosting to crumbled cake.
Mix well until dough is able to be formed into balls.
Roll dough into 1-inch balls and place them on a baking sheet lined with wax paper.
Melt a small amount of white chocolate chips. Dip skewers into melted chocolate and then push them into the cake pops.
Refrigerate for 1 hour.
Melt remaining white chocolate chips.
Roll each cake pop in melted chocolate, allowing access to drip off.
Add sprinkles quickly before chocolate hardens.
Chill before serving.
Nutrition Information:
Yield:

36
Serving Size:

1
Amount Per Serving:
Calories:

68
Total Fat:

4g
Saturated Fat:

2g
Trans Fat:

0g
Unsaturated Fat:

1g
Cholesterol:

2mg
Sodium:

21mg
Carbohydrates:

9g
Fiber:

0g
Sugar:

8g
Protein:

1g
More Fun and Easy Dessert Ideas
If you enjoyed this recipe, you should try one of these next.