Relaxing and incredibly beautiful, indoor waterfalls are a little piece of Heaven. Which is the best one for your home? Read on and make your choice!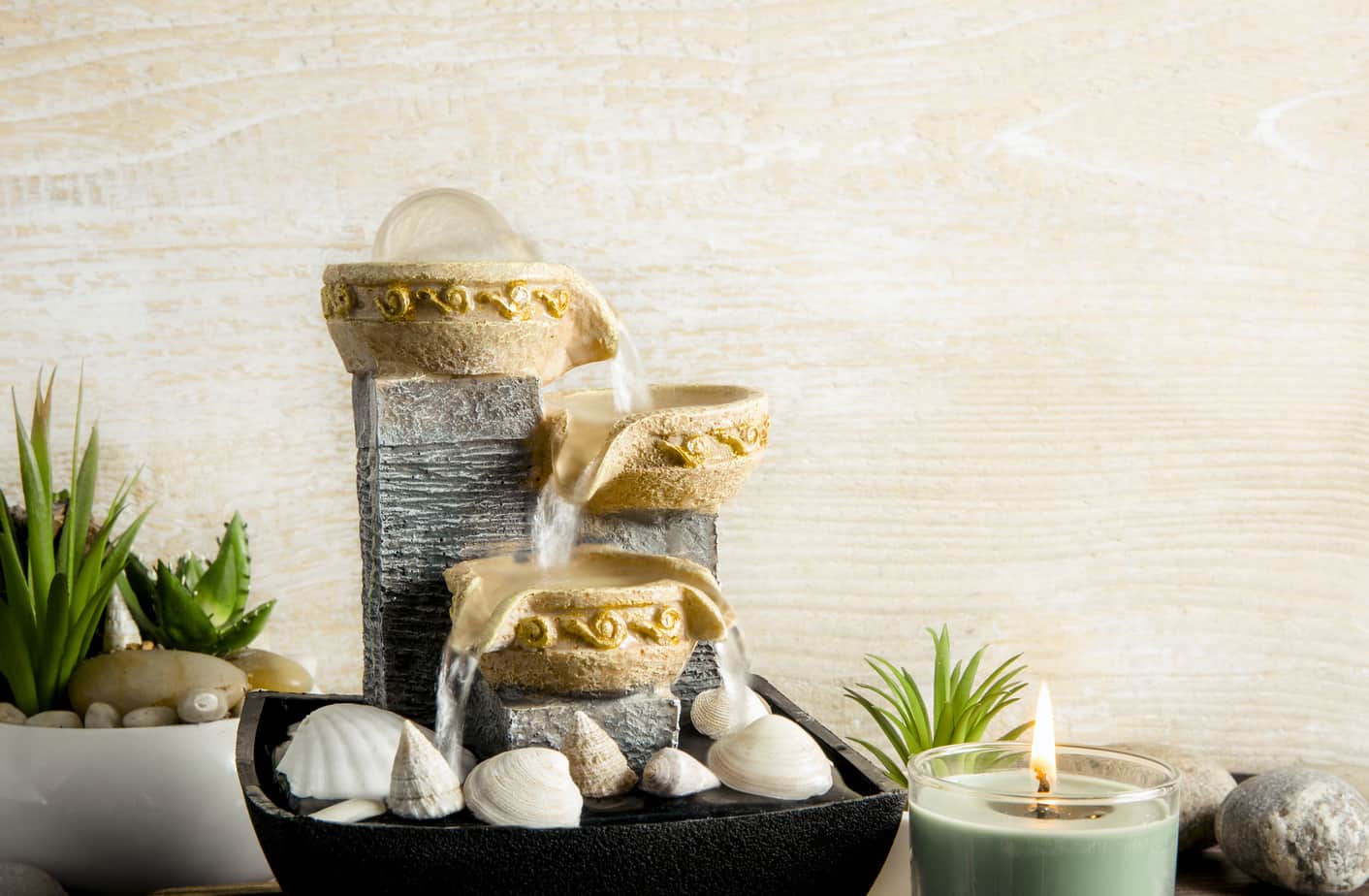 What is a waterfall?
A wall built beside a water film which flows over it without sparkling circulating water in a controlled and contained manner. They can either be mounted on a wall or placed on a table. They could also be described as a sheet of falling water. The waterfalls on rocks or a wading pool are usually quiet and peaceful and also offer natural tranquility.
They can be made from a variety of materials such as stone, concrete, or fiberglass. It can also be made from Plastic Materials like plastic resin. The price of a water feature is dependent on the size, material used and design. Water wall options could either be indoor or outdoor water features. Outdoor water features are perfect for the garden and are different from the traditional fountains.
Benefits of Waterfalls
They can be customized to your business which allows you to have your business name or logo directly on the wall.
Provide calmness to your environment and purify the air by providing a relaxing sound of running water in the house
They have been found to have health benefits such as relieving stress. Their calmness and purification of air help promote relaxation.
They not only enhance the beauty of your facility but also compliment the décor.
They raise the value of your home especially for those who are considering selling their homes. It makes the house more attractive hence more marketable. This can actually be added to the asking price.
They are great humidifiers as they add moisture to the air. Moisture is essential to any house or facility as it prevents plants from drooping, furniture from getting loose and also the skin from getting dry and itchy.
They are safe and approved such that even the young around the house is safe around them.
Calm and add ambiance to a room creating memorable sights and the beautiful sounds of falling water.
They are easy to install and maintain as compared to other water features
They consume less energy when compared to traditional water features
They can be put to different uses hence very versatile.
Types of indoor water wall options
If you want one that sits in your office or bedroom, here are some options for you.
Wall Fountains
They are usually mounted on walls creating a beautiful water view. This works perfectly for facilities or locations with limited space as it frees up valuable space. It also makes it inaccessible to pets and young ones.
Floor Fountains
These extend from the floor to almost the ceiling creating a beautiful waterfall effect. It has a beautiful cascading effect and adds aesthetic beauty to the house. It usually seems sophisticated though it's not and can be moved from one place to another since it's not bolted to a wall.
Tabletop Fountains
They are normally smaller than wall and floor fountains and are usually mounted on the table as the name suggests. They are also much cheaper which gives one the chance to still enjoy the benefits of a water wall but at a reduced price. They are easy to install and do not require complicated assembly requirements. They are very portable and come in various modern designs and styles.