These are the best things to do in Brisbane when you are taking a vacation with your family. Even without kids, you'll love this list!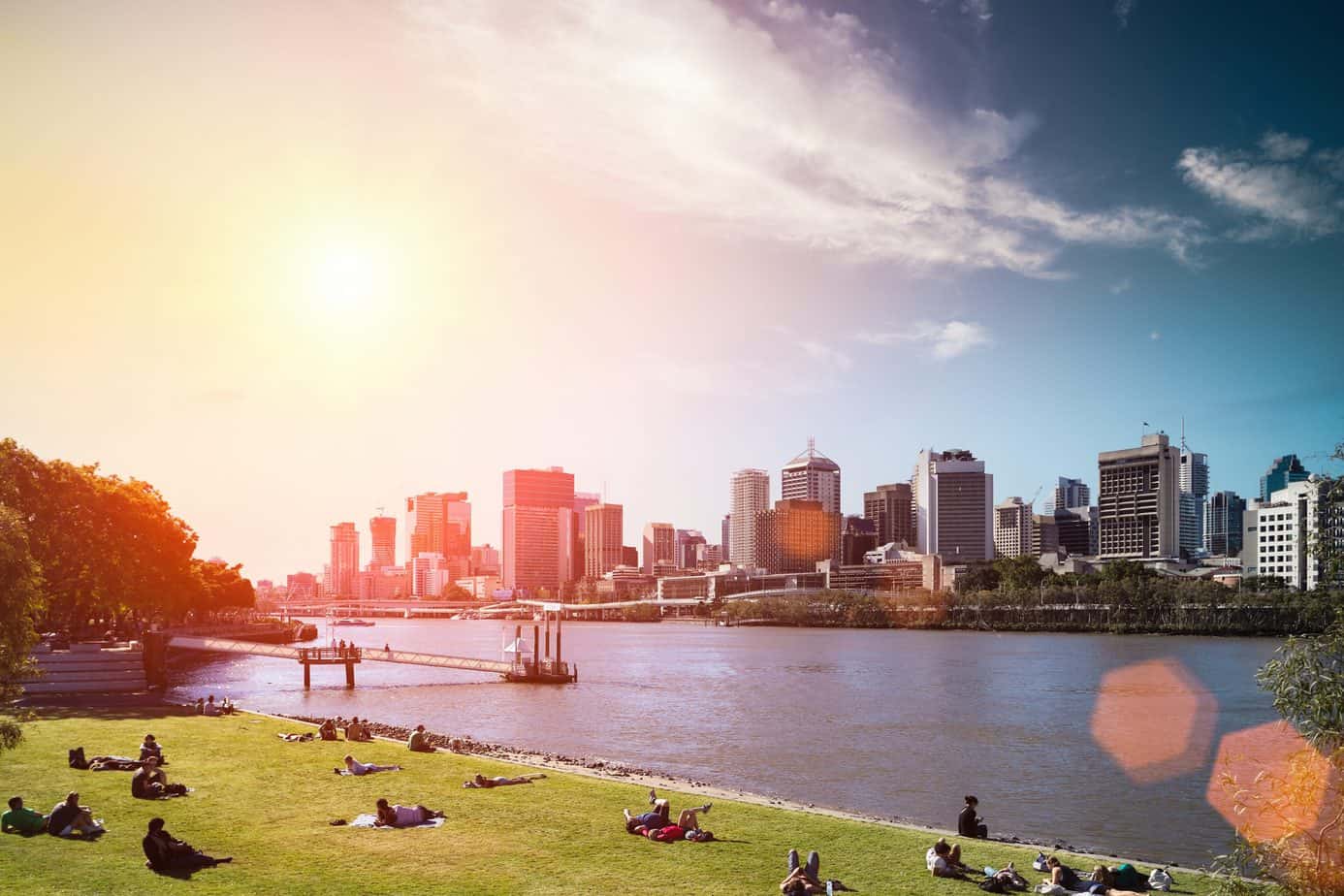 Brisbane is the capital of Queensland. It's a warm and sunny place where the people have warm hearts. Also, the lifestyle there is multicultural. You and your kids will love it there because there is a lot to do.
The food is great, and there is a wide range of entertainment that you will remember for life. Furthermore, the art, culture, and wildlife make Brisbane one of the nicest places to visit in the world.
The best thing about Brisbane is that your kids will love it. You can bond with your children while discovering the capital of Queensland. The crime rate is low, and you can have fun with your kids with no safety stress. In other words, Brisbane is child-friendly and beautiful.
Wildlife
The wildlife of Brisbane is adorable. And you absolutely must take your kids out to meet the cutest animal in the world: the koala. Your kids can cuddle with the koalas and feed them.
There are great places to see and interact with animals. You can visit animal farms and sanctuaries to spend time with sheep, llamas, deer, camels and horses. If you are interested in horse riding then the Horse Riding Brisbane folks can offer lessons for you and your kids.
Kids Collective
The Kids Collective is a free program for children in South Bank, and the place is open on Thursday from 9:00 am to 1:00 pm. Interestingly, there is always something new to do, and we promise that your kids will love it as will you.
Parks
There are many parks in Brisbane with lovely playgrounds, and some of them are right next to the river. You could have a little picnic next to the river and listen to the peaceful water flow, and the healthy air will be good for your child.
Kayaking
A really fun experience for a kid is to go kayaking in the local river. It will be a great adventure for everyone. See if you can keep up with your kids, and don't worry, help is never far away if necessary.
Bowling
You can always go to Strike Bowling in the Queens Street shopping mall in the Washington center to have a great time. There, you will also find a great burger joint called Grill'd.
Fort Lytton
There are a lot of historic places in Brisbane. One such place is Fort Lytton. In 1881, the fort was built to protect the people of Brisbane from CBD, but that was not the case after the Second World War.
Now, it's just a great place to visit on Sunday mornings. Your kids will learn a lot from the free tours.
Swimming
If you are up for a swim, then head on to South Bank. Luckily, you don't have to pay any money to swim in the parklands. So, pick a warm day to go there, and don't forget to take your kids along. Also, if they don't know how to swim, this is a good chance for them to learn.
Visit a Garden
Epicurious Garden has a lot of exotic plants. There are gardeners there who can show you around. Your kids will love the beautiful smells and fresh oxygen.
Rail Museum
The Workshops Rail Museum is a great place to take your kids because they can interact with different things instead of just looking. Also, the museum has won awards for the rich cultural experience and interactivity.
Circus
Flipside Circus is wonderful for your children. So, go and see the rare talents dazzle you with outstanding feats of acrobatics. Also, your kids can enroll in workshops. It's worth checking out.
Brisbane Greeters
Brisbane Greeters is famous for its tours on many different topics. The tours are around three hours long. So if you want your children to learn about Brisbane, take a tour.
Go-Karting
Go-karting is a lot of fun for kids as they don't have licenses yet. Furthermore, they can safely reach high speeds with ease. There are two locations to burn rubber. The first place is Slideways in Eagle Farm, and the second place is Kingston Park Raceway in Logan.
Eat Street Northshore
Eat Street Northshore is a place where you can eat until you drop. The food is amazing, and you have many shops to choose from. If your kids love food, then Eat Street should be on your checklist.
Roma Street Parkland
This is another place to visit because of its free motorized train ride. The tracks take you through a lot of beauty.
UQ Sport Kids
This is a kids club that allows kids who are five to fourteen-year-olds to play tennis. It also has swimming facilities and other fun activities for your children.
Islands
There are two wonderful islands your kids need to go to. Firstly, Moreton Island deserves a mention, and next, North Stradbroke Island should be on your list. In these spots, you will find golden beaches with beautiful views.
Urban Xtreme
This is a place where your kids can snowboard, ski, play laser tag, and do much more. There is something to do for kids of every age.
Mini Golf
Victoria Park has a lovely mini golf course with eighteen holes. If your family golfs, then consider coming here so that your kids can work on their game.
Live Music
If you have a teenager, then remember to take them to Studio 188 on Friday night for free live music. Also, you could go to City Sounds or QPAC's Melbourne Street Green.
Farms
There are a lot of farms near Brisbane. You can take your kids to know about farm life. And who knows? They might choose the simple life someday.
Planetarium
Sir Thomas Brisbane Planetarium is a place where your kids can learn about space and all the stars and planets. The show is truly breathtaking and awe-inspiring.
National Park
The national park near Brisbane is rich with activity. For instance, you can go horse riding or cycling. It's a nice way to appreciate nature.
NASA Exhibit
This is a great place to learn more about the universe and how far we have come in space technology.
Scenic Drives
Some kids just love the wind in their hair while scenery passes. 23 scenic drives will satisfy that desire. A good drive after a meal is lovely at sunset.
Conclusion
Brisbane is beautiful and child-friendly. There are many things to do here that you and your kids can enjoy together. If you have a holiday coming up, come to Brisbane with the entire family and explore all of the fun things to do one by one.
Some of the things you can do with your kids include bowling, kayaking, playing with koalas, and riding on horses. Furthermore, the food is great, and art and culture are inspiring.
If you have kids, then you will love it here. It's one of those places you want your child to grow up in. If that is not possible, weekend visits will have to do. Your kids will miss the great capital after playing in its bosom for a few glorious days.