What goes better with a homemade oatmeal cream pie than coffee? NOTHING! This oatmeal cream pie coffee recipe is perfection!
If you want to serve something so good, and a really special treat, this is it. It's better than the Barista is making at the coffee house, and everyone will love this. It's really simple, and the flavors are just delicious.
You get a sweet smooth coffee, and an Oatmeal creme pie to eat it with. It doesn't get much better than this! Make sure you keep this one handy, it's sure to be a favorite.
How To Make A Coffee-Shop Treat At Home
I love the feeling of treating myself to something way too sweet at a coffee shop. Whenever I visit my favorite local coffee shop, they usually have something new one of the baristas created.
I decided to try something too! Since I'm trying to go dairy-free, I created something with oat milk creamer. The result tasted just like a heavenly oatmeal cream pie!
Want to learn how to make your own! Keep reading. The entire recipe is at the bottom of this post. Don't forget to pin it so you can find it again later.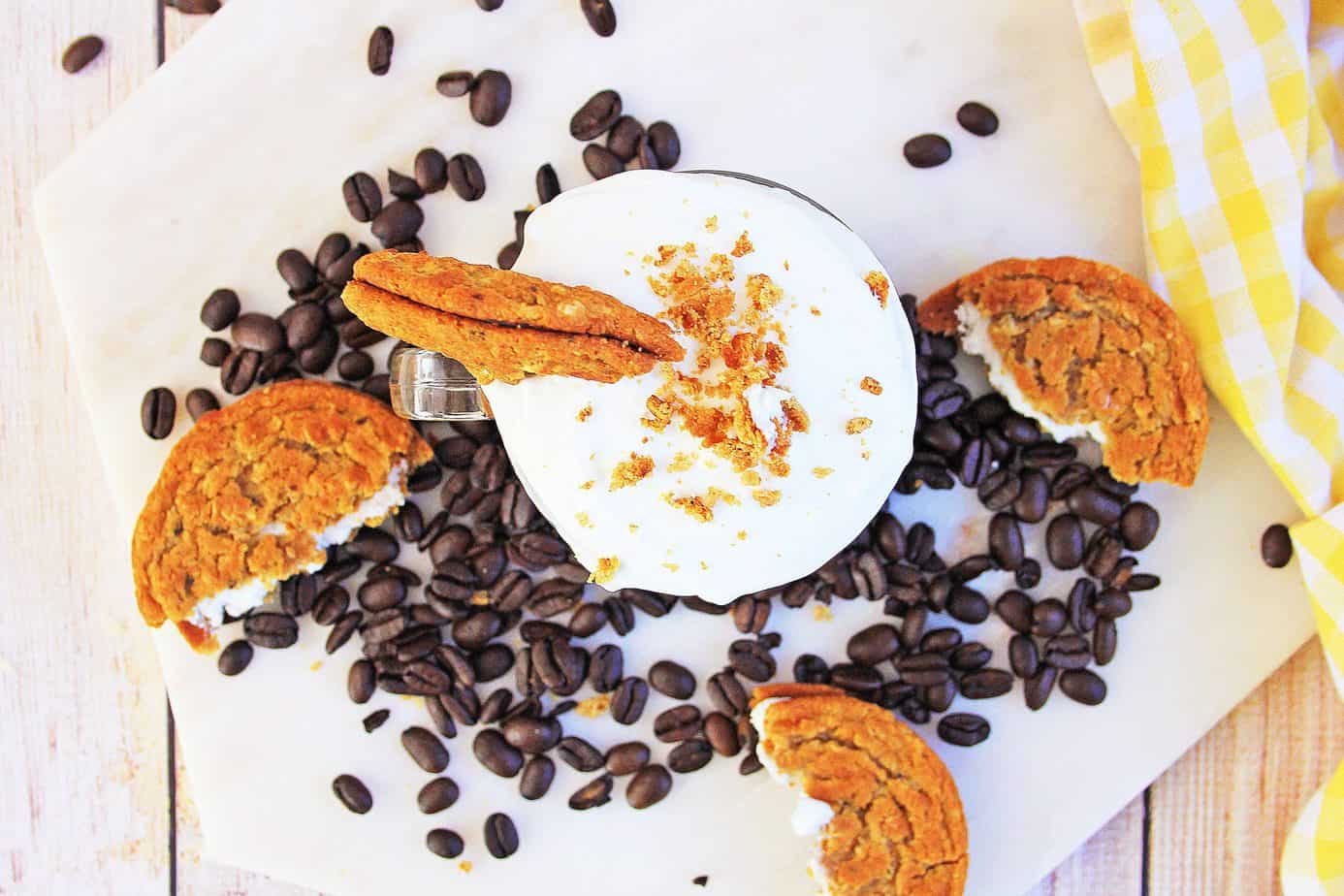 Ingredients
Here is what you need to make your own oatmeal cream pie coffee.
Brewed coffee
Marshmallow Cream
Oat Yeah Oatmeal Creamer
Oatmeal Cream Pies for a garnish
Oatmeal Cream Pie Coffee Tips
Before you start, you'll need to brew your coffee. How you brew it is entirely up to you. I have an entire coffee brewing guide if you are curious about the French press or pour-overs.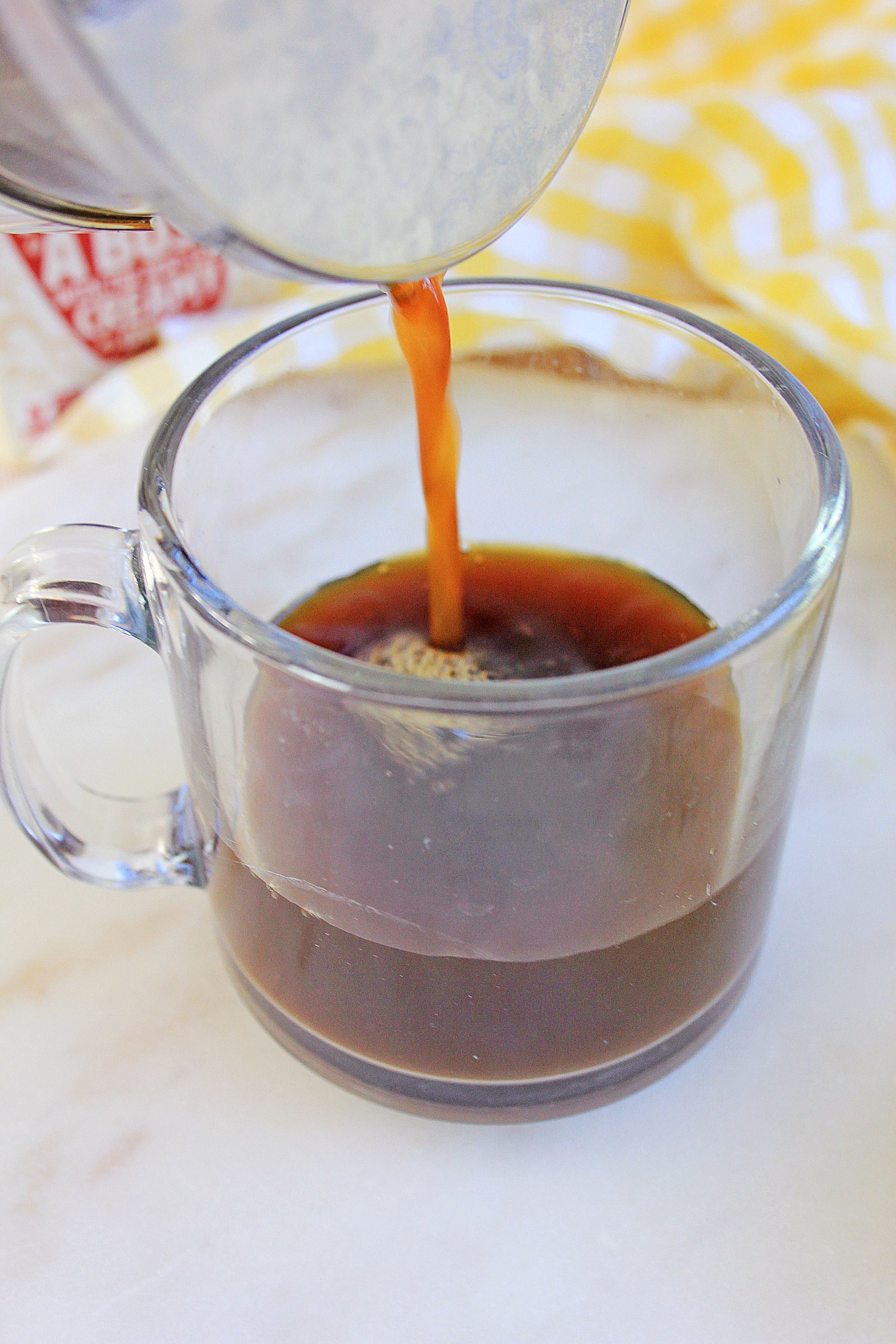 Only fill your cup 3/4 full with coffee. You will need to leave room for the marshmallow cream and the Oatmeal cookie creamer.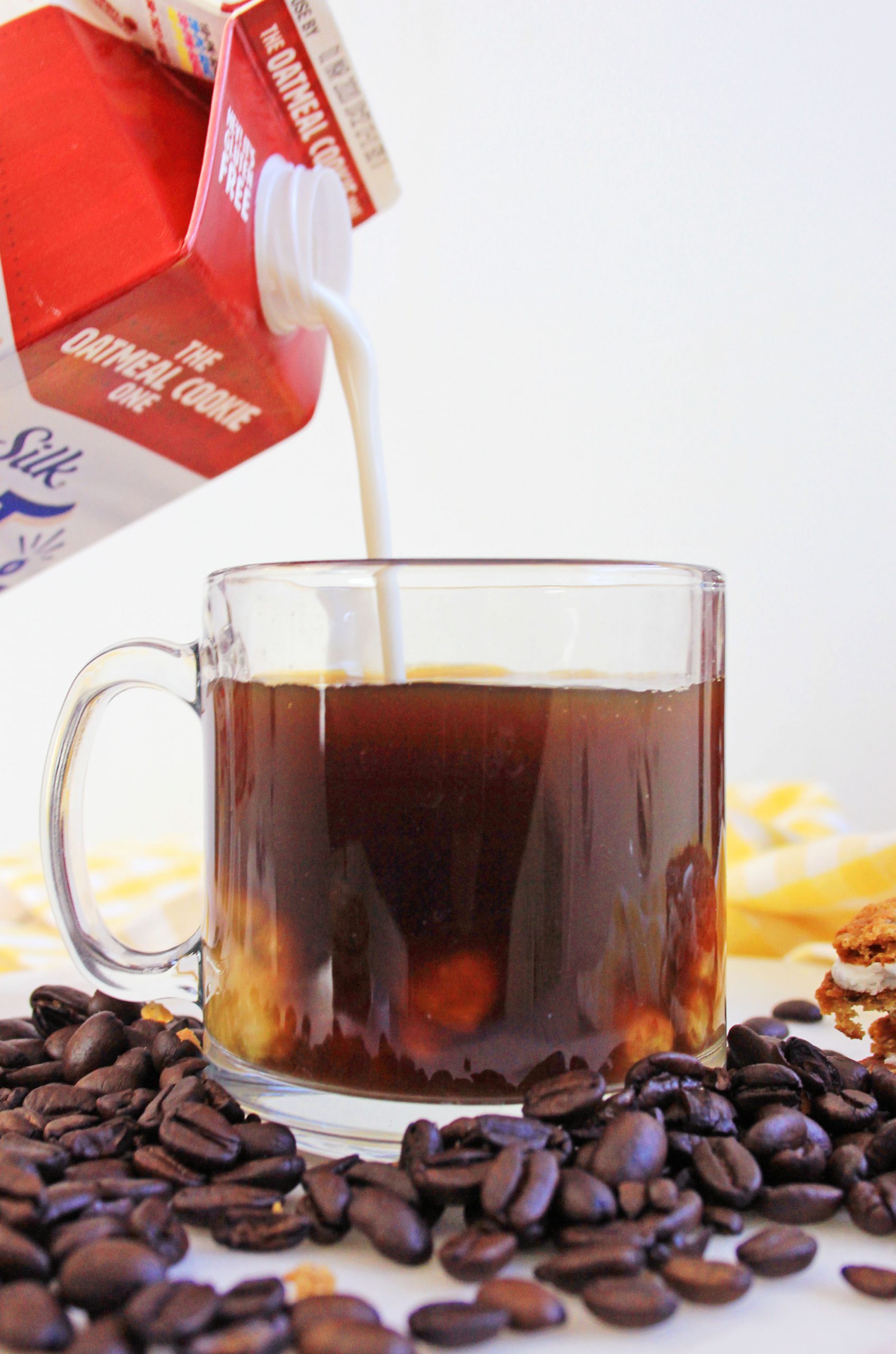 The layers are first marshmallow cream, then oatmeal creamer then whipped cream. If you are lactose-intolerant (like me) then you can skip the whipped cream.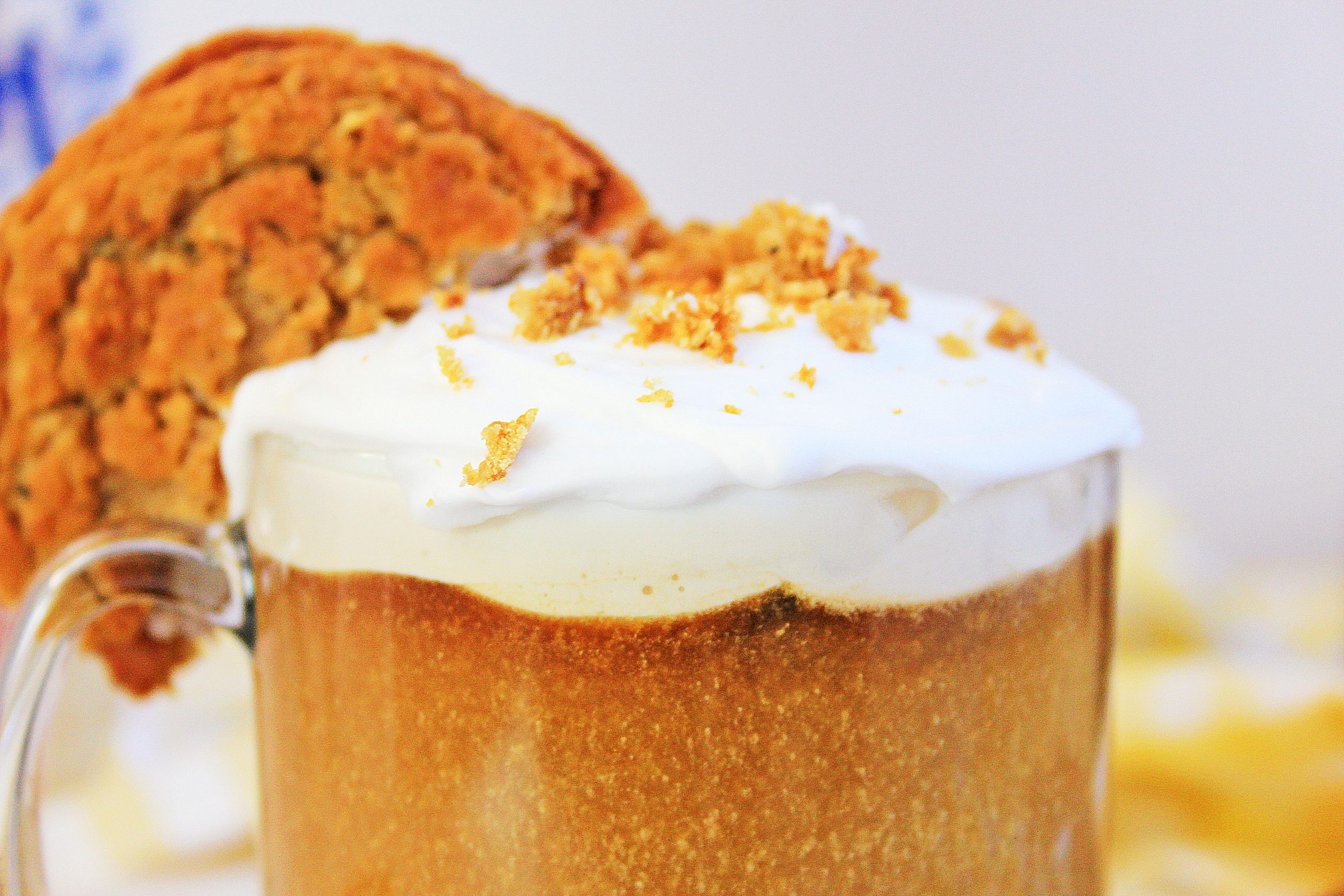 That's it! Enjoy your magical creation!
How To Make An Oatmeal Cookie Late At Home
If you want to turn this into a latte, all you need to do is steam and froth the oatmeal creamer before adding it to your coffee.
There are lots of different milk steamers/frothers you can buy. This one actually heats and froths the milk in the same machine.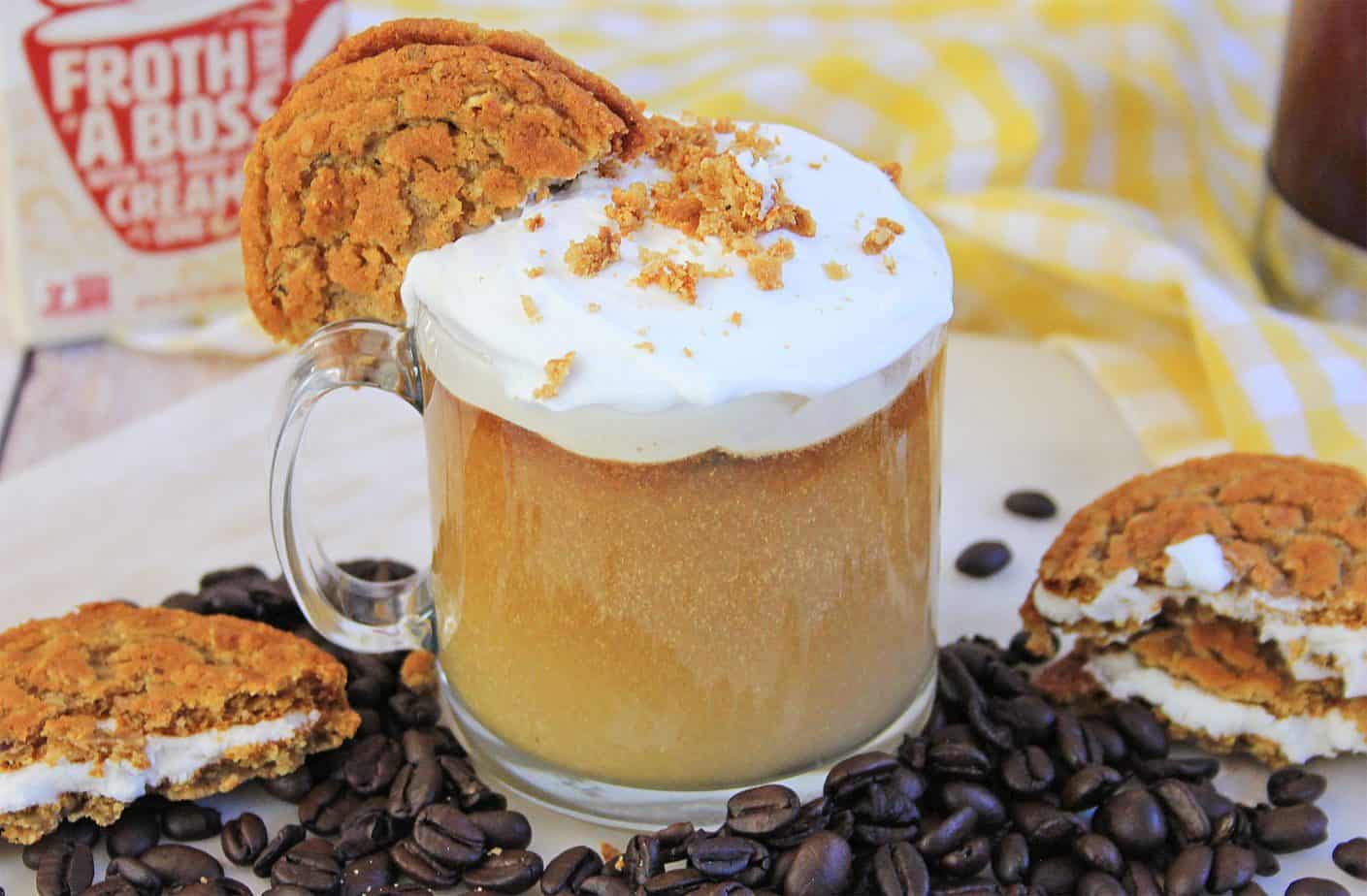 How To Make Iced Oatmeal Cream Pie Coffee
You can turn this hot coffee drink into an iced coffee, perfect for those summer evenings.
The best way to do this is to brew your favorite iced coffee. Then, just mix in the Oat Yeah creamer with a little bit of marshmallow cream. You will love how this tastes!
Oatmeal Cream Pie Coffee
This oatmeal cream pie coffee tastes like it came right from a coffee shop!
Ingredients
4 cups of brewed coffee
4 heaping Tablespoons of Marshmallow cream
1 package of Oatmeal creme pies (12 count)
1/4 cup of Oat Yeah Oatmeal Creamer for each cup
Instructions
Pour 1 cup of fresh brewed coffee into a 12 to 16 ounce mug, and repeat for all 4 cups of coffee.
Place 1 Tablespoon of Marshmallow creme in each cup,and stir until it melts. P
Pour 1/4 cup of Oat Yeah, Oatmeal creamer in each cup of coffee.
Fill the top of each mug with Whipped cream, and sprinkle half of an Oatmeal creme pie on the Whipped cream, and place the other half of the Oatmeal creme pie on the side of the cup rim (see photo).
Serve, and Enjoy!
More Sweet Treats
Want to keep indulging your sweet tooth? Here are some more amazing recipes you should try next.