Ever wonder what life is like for digital nomads? Or do you even know what a digital nomad is? Let's look at this new breed of wild and free people and see if it is right for you!
There are many people find themselves feeling a little trapped as they get into adult life. They may feel unable to escape the job role that they have, as well as not being able to fulfill the travel ideas that they are likely to have held close for a while.
This kind of thing can become quite obvious when you have time and money to do those things that you want to, but you start to run out of time to do it all in. There are many commitments in life, from work, family, friends, and other commitments, that these things get in the way of the travel dreams that you may have had.
But do you know, what? It doesn't have to be that way at all. If you want to make living a laptop lifestyle as a digital nomad a possibility, then it is something that is definitely possible.

Where to go?
The first thing to think about when it comes to living as a digital nomad, simply because you could technically work from anywhere in the world, provided that there is WiFi, is where to choose as your location for your new home, or at least temporary home.
There are quite a few places around the world that are great for all different things, so you need to think about what you are looking for in your role and what will appeal to you.
There are probably quite a few places that will take your fancy, so coming up with a shortlist is a good idea. After all, the goal would be to visit all of those places at some point.
As well as choosing the places that really excite you or that have been on your bucket list for a while, you should think about doing some research into those locations on your short list, to really think about what will be best for you.
Where has those things that you are really looking for? Do you need certain shops or schools? How about sights or specifics like being along a coastline?
It is a good idea to look at things like travel blogs to find out what other people think of places, rather than just going off the pictures online. You will want a broad insight into these destinations, so that you can make an informed choice, and enjoy the time that you have.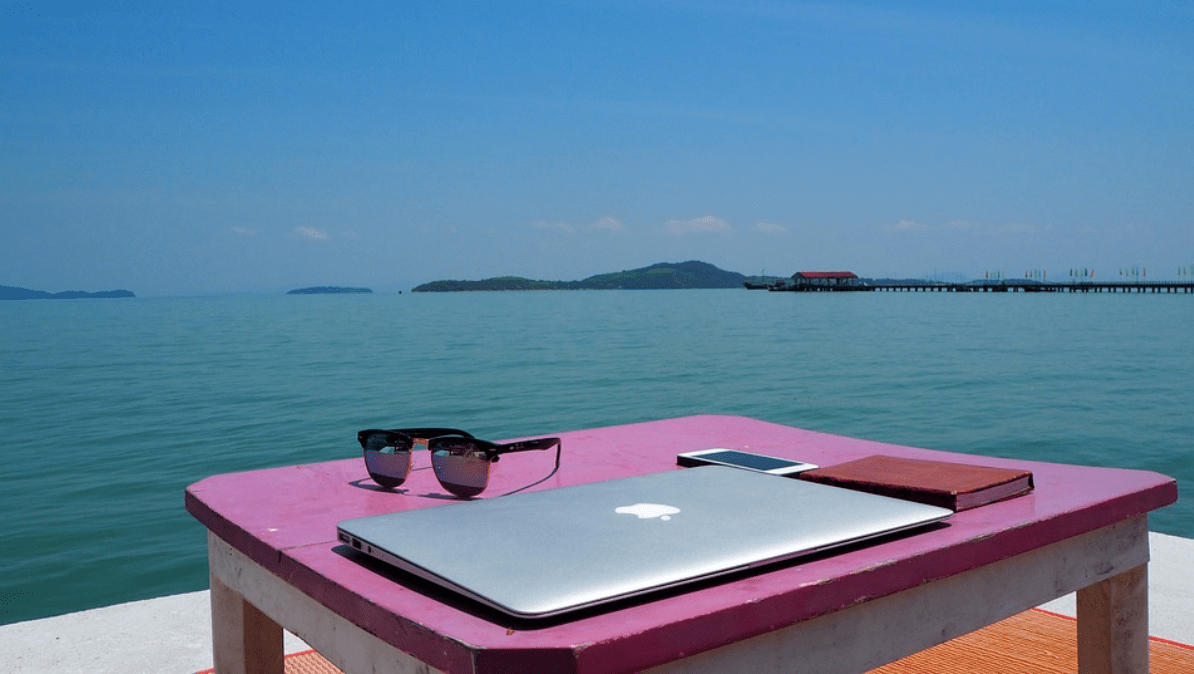 The work that you'll be doing
Once you have a destination in mind, then you need to start thinking about what you can actually do to be able to pay the bills.
You will want work with a degree of flexibility, so that you have the chance to travel around a little at your destination, and see the sights (and not just at weekends). Freelance jobs really are going to be the best options for a digital nomad lifestyle, as you can work for yourself, wherever you are based, and can take on as much or as little work as you need or want to. Have you thought about any of the following before?
Writing: There are so many people that work as a freelance writers, and all that you need is your laptop. You can write for blogs, media companies, websites, social media copy, and many more, all with varying rates of pay. Some experience in writing is usually pretty essential, as well as a good knowledge of a lot of topics, or a willingness to learn (there can be some obscure and wonderful things that you'll be asked to write about).
Graphic Design: If you have experience of design, in any shape or form, then have you thought about doing that as a freelance role? Provided that you have the programs and software that you need when you are abroad, you can get working on a variety of different designs, and you can advertise your services online and through social media.
Photography: If you are handy behind a camera, and have a good camera that you can use, then there are all sorts of people that will pay for your images. You can upload them to stock websites to be used, as well as selling to news outlets, travel websites, and other businesses. You could also be a photographer for things like weddings, if that is something that is of interest as well. The good news is that this is the kind of job that can really benefit from being in different places, so could fit a digital nomad lifestyle really well. You will need to make sure that you have plenty of storage for the large photo files, though, so knowing how to open a zip file on Mac can be really handy, as well as having a couple of external hard drives or flash drives, for example. Then you can take it all with you and get going.
Accommodation
When it comes to the accommodation to be living in, then there will be all different places to choose from. You may be moving with a family, with a partner, or by yourself, but there will be plenty of choice.
Of course, being able to check up on reviews of places is important, so that you make sure that you are safe and as comfortable as possible with the things that you need (clean water, WiFi, and so on).
Checking how long leases are up for is important too, as you don't want to be tied to living somewhere, if you're really ready to be moving off on your next adventure. Of course, living abroad can bring with it come challenges like language barriers, and getting used to different laws and customs. So if this is an issue, then there are companies that you can use that will be able to guide you through the process.
Deciding to take the leap to live that digital nomad lifestyle is a big one, but it can be worth it to be able to live the life that you really want.