You see other yards and think, "I wonder how much they paid for that?" Well a stunning yard really isn't all that difficult. These 5 small steps can make a huge difference in your yard!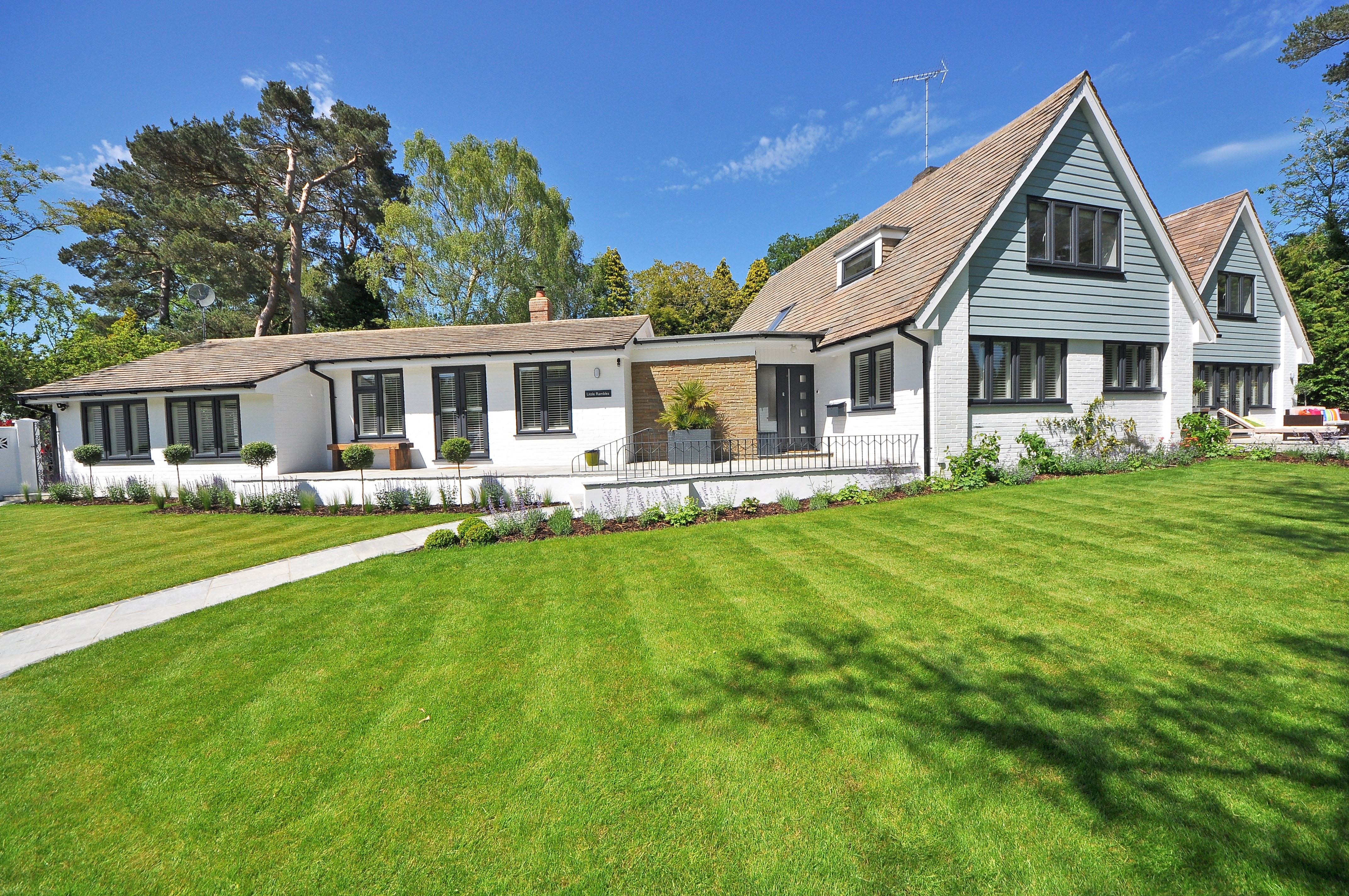 The idea of maintaining your yard may be somewhat overwhelming.
However, pondering all the effort is definitely the wrong approach. While many people might be dedicating hours each week to maintaining their yards, you can effectively keep your yard neat and tidy by devoting a lot less time and effort.
You will need to form a habit around a few routine tasks, although, there are several ways in which you can reduce the time yard maintenance will take. Here are a few top tips that will ensure your yard maintaining duties do not have to be dreadful and time-consuming.
#1 Invest In Yard Tools That Will Reduce Your Effort
The most effective method of reducing the grueling effort that gardening can insist is to opt for innovative yard tools, such as chippers which can effectively help you remove debris from your yard and basically do all the hard work for you.
There are quite a few different and effective power tools and products that will ease the struggle of keeping your outdoor area neat and tidy. Other products such as leaf blowers are great for cleaning your yard without breaking a sweat in the process.
#2 Trim Grass Weekly
It is no secret that neglecting your lawn will result in your yard resembling an overgrown jungle. However, the visual aspect of long grass is not the only concerning factor that you should be considered as long grass is great breeding grounds for ticks and numerous pests, which suggests that neglecting your lawn can actually put your health at risk.
Trimming your lawn should be done once each week to maintain a neat appearance. You can reduce your grass tending time by using landscaping aspects to reduce the amount of grass in your yard. Ideas such as mulching and fencing can lessen the amount of lawn that needs to be maintained.
#3 Prune Trees Regularly
Leaving your trees to branch out and become unruly is not the best idea. By opting to prune your trees regularly, you will be able to save a lot of effort later on. Even though this task may be a dreaded one, devoting just a few minutes each week to keeping your trees and plants looking neat will effectively keep your outdoor area looking beautiful.
If the situation has already gotten out of hand, you may benefit from opting for a tree trimming service to handle the bulk of the work for you, thereafter, you can maintain your trees with a lot more ease.
#4 Be Consistent With Weeding
Ignoring even one dandelion or weed that has sprouted on your lawn is not the greatest idea. This is because ignoring the issue will simply result in weeds taking over your yard. Make a weekly effort of scanning your yard for weeds and ripping them out as soon as you have discovered them.
Don't put off the task of pulling weeds as this is the fastest way to allow a beautiful garden to be destroyed. Dealing with this issue immediately is the fastest and easiest way to prevent an unsightly yard.
#5 Install A Sprinkler System
Forgetting to water the lawn and the flowers is something most people have been guilty of at some point. To prevent the likely possibility of forgetting to water your yard, it is best to have a sprinkler system installed.
There are several different options available and some even provide a timing solution that will ensure your flowers are never left to wilt while you are busy. Even though this option may seem somewhat extravagant, it will help you cut down drastically on the amount of time you would otherwise need to dedicate daily to watering your yard.
Why You Should Start A Compost Pile
A compost pile may not be the most visually appealing aspect of a yard, however, starting one in an isolated corner will be greatly beneficial long-term. You can use virtually all your trimmings from pruning and even opt to throw vegetable cutting in to use as fertilizer for your plants later on. This will cut down the costs of fertilizing and if the idea of a compost heap seems unappealing for visual reasons, you could consider making use of a compost bin instead.
While there are a large number of tasks that a yard requires, opting to devote a bit of time each week to these routine tasks will help prevent the disaster of an overgrown garden. You can save a big cleanup for the start of each season and maintain the work throughout the year by focusing on these small tasks that won't require too much effort.