Which do you have – an open floor plan, a small kitchen nook, or a spacious dining room?
Creative Dining Room Ideas
A room designated as the dining room is often considered the ideal for eating meals every day and for hosting extended family and friends. However, that extra room is often not available in today's homes, condos and apartments. No dedicated room for that lovely dining table set you're dreaming of? No problem. Get creative and explore the many spots available that are perfect for dining.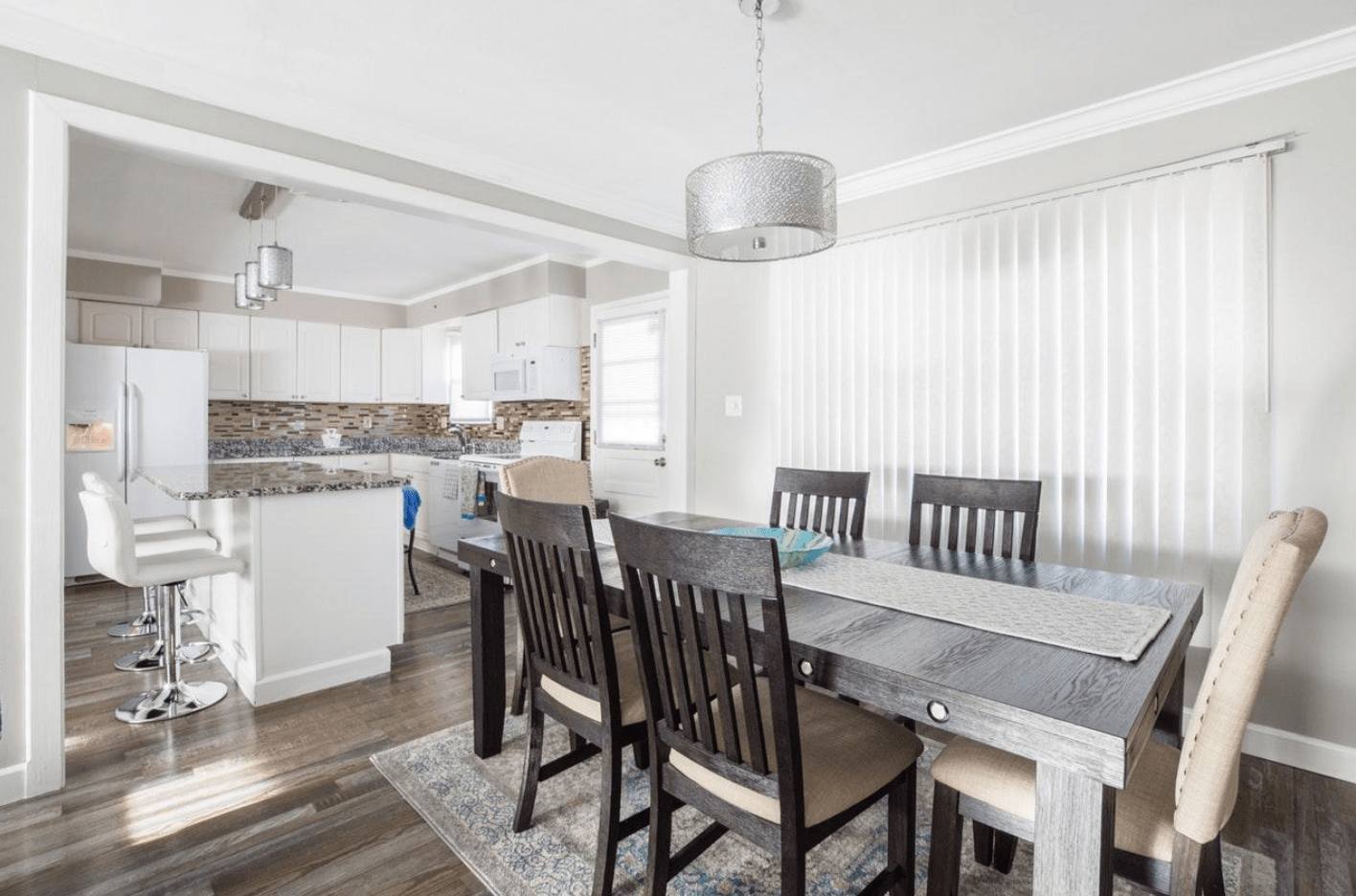 A Transitional Area Between the Living Room and Kitchen
Many apartments have a "dining space" many times with a hanging light fixture under which to position a small dining table. You can further define the space with a colorful rug, round or rectangular, whichever suits the table shape.
A Cozy Corner in the Living Room
A corner is a perfect spot for a small round table for two or more. A glass top will make the corner seem more spacious. Four chairs should fit well around a circular table–armless dining chairs or those with comfortable arms if space is large enough. Seek advice from your favorite furniture company. They'll have great tips on which chairs will fit best around your table.
In the Kitchen
An eat-in kitchen can be one of the best dining spots you'll discover. Make it into that place family and friends can gather to enjoy hours of good food and lively conversation. A spot in the kitchen can be as formal or relaxed as you desire.
A white tablecloth, your best china and fresh flowers can turn any kitchen corner into an island of fine dining. For more centerpiece ideas, check out the ideas from Architectural Digest. Don't forget the walls. A photo gallery wrapping around the corner can give the space definition.
A gallery wall of your favorite woven objects like baskets and trays are a perfect addition to an eclectic kitchen, as are botanical prints or paintings.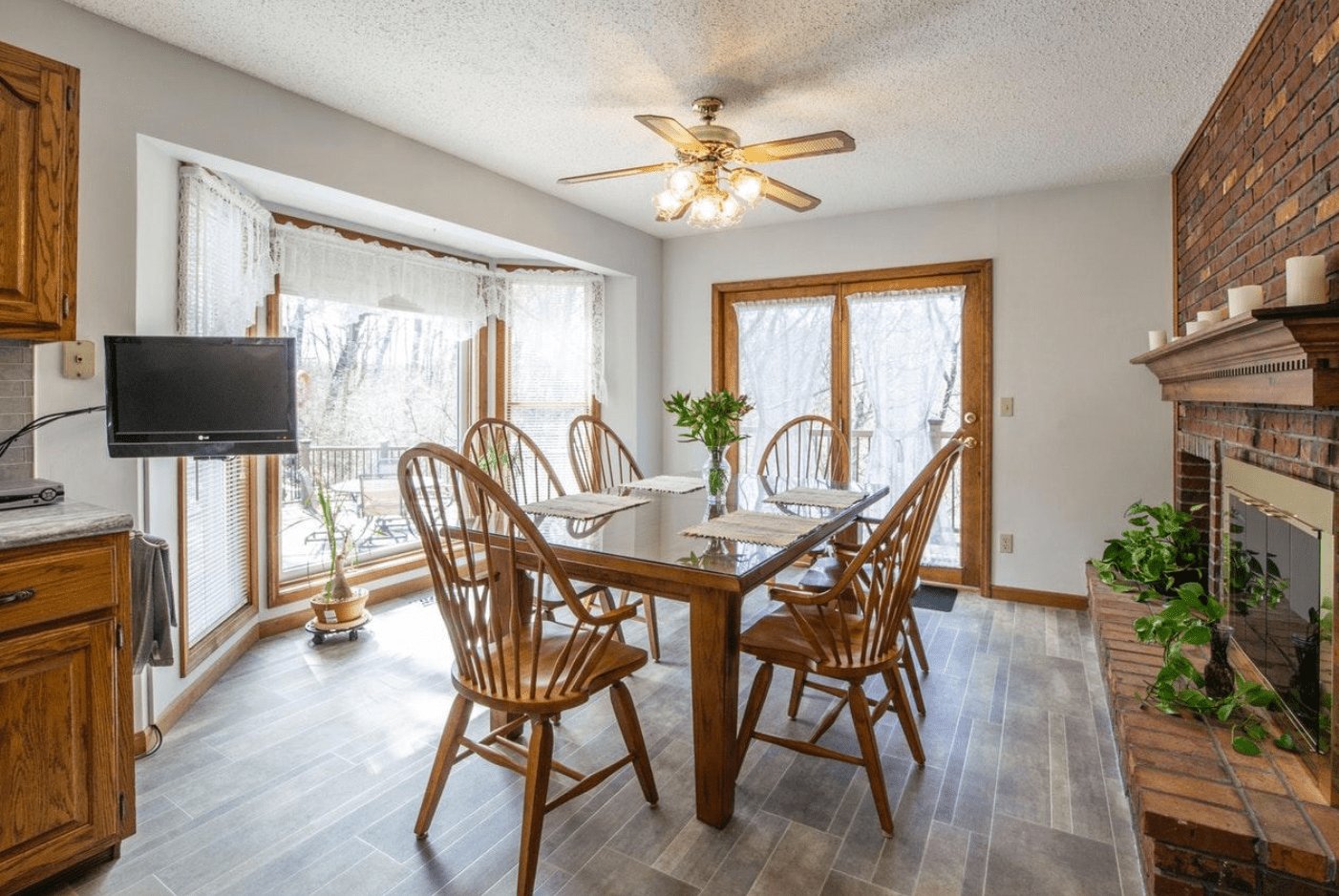 On the Patio or Balcony
A covered outdoor space of any size can be turned into a favorite dining spot if weather permits. Wrought iron is the most expected material for an outdoor dining table set but use your imagination and see what you have available for dining al fresco.
A riotous array of vines and a potted plant can create a lovely backdrop for your outdoor dining room.
Sofa & Coffee Table
If all else fails and your living space is so tiny, there is just no room for a dining table and chairs, turn to the dreaded "eating in front of the television." You can create an appealing dining spot around the coffee table in the living room. And don't think that means paper plates and plastic forks and knives. Create lovely place settings and a beautiful centerpiece. And be sure the food is spectacular no matter the meal.
Whether you're using well-worn furnishings or selecting new items with the help of a trusted furniture company, you can create an inviting dining space in any room.
Bottom line is, it's all about coming together for good conversation over food that's been prepared with care for those we love.