Thinking of making a trip to Gainesville, Florida in the near future? There's much more to this charming city than meets the eye. Read on for more information on Gainesville.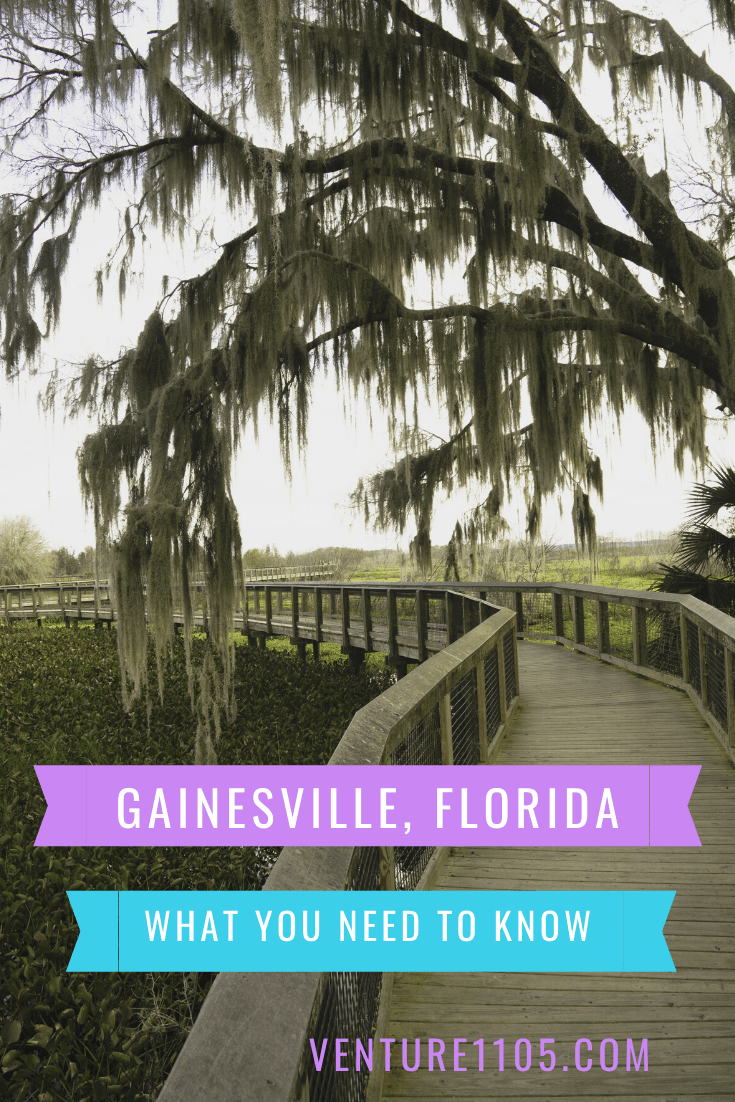 Going to Gainesville? You Need to Know This First
There are actually quite a few misconceptions about this pretty city. Whether you are traveling as a family or going alone, keep these tips in mind.
There are No Beaches
Don't expect to find a beach here – When we think of Florida, we think Miami and Orlando. We imagine parties and of course, the beach.
But when you make a trip to Gainesville you will not find a beach. That is because the area is landlocked.
It Has a Party Atmosphere
But if you are searching for that party-like atmosphere, don't worry as you can still find it in Gainesville. It's home to the University of Florida, so you can definitely feel the college campus vibes everywhere in the city.
There are Lots of Sporting Events to Attend
If you're a big sports fan, attending a sports event is probably one of the most exciting things to do in Gainesville! Just make sure to check out the schedule and plan accordingly so that you can make the most out of your trip.
Enjoy Time Outdoors in Gainesville
There are many activities to enjoy – Just because you do not have access to the beach does not mean that you cannot enjoy water activities. One of the best things to do in Gainesville is to canoe or paddle board. Find a paddle board at SUP Boards Review.
You can head on over to Ichetucknee Springs State Park for this. You can even go scuba diving or snorkeling.
If you are not a fan of the water, don't worry, there's still plenty you can do. Gainesville has parks and reserves.
You can begin by touring the Sweetwater Wetlands Park or make your way to the Carson Springs Wildlife Conservation. You can visit some wineries or Lake Alice, located just outside of Gainesville.
If you have kids traveling with you, or you are just a kid at heart, you should not miss a day at the Depot Park. There are so many things to enjoy here that you might want to come back the next day just to soak in everything it has to offer. Your kids can enjoy the forts and jungle gyms and even the mini waterfall. And the best thing is that a trip here will not cost you a lot of money.
There is a Mixture of Historical and Modern
You get a mix of the historical and modern – A great thing about Gainesville is that it offers both the old and the new. If you read this what to do in Gainesville by Busy Tourist, you'll understand why.
Gainesville is a city with a lot of history. You'll get a moody vibe similar to that of Southern Georgia but it also has that modern, campus vibe. You can soak in history and culture by visiting museums like the Florida Museum of Natural History, or if you want something a little more innovative, visit the Cade Museum instead.
Downtown, you'll enjoy strolling and seeing all the art found all over the city. And don't forget to take in the local food scene. Gainesville is one of the best food destinations in the country, so make time to go on a food tour.
More Travel Guides
As you plan more family vacations, here are some more travel guides that will help you along your way.