Break free from the stress of pleasing everyone else. This is how to really live your best life ever – by being happy in YOU.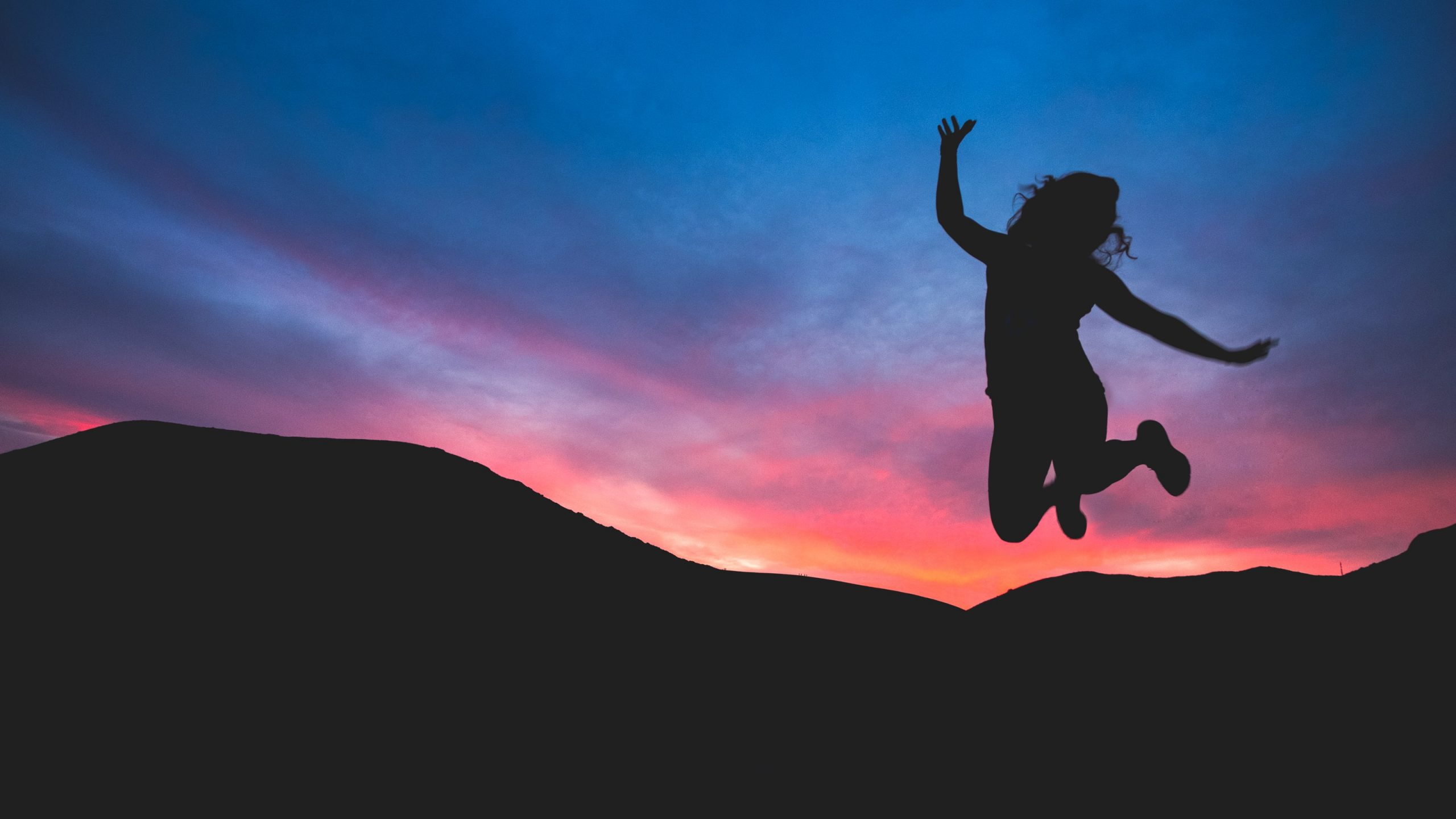 Everyone wants to be happy, everyone deserves to be happy, but it takes more than just putting on a happy face to achieve that happiness. Many components go into being happy, and while not every element applies to everybody, finding the perfect balance between what you need to be satisfied will make getting there much more manageable.
From getting more time to yourself and fixing the quality of your mental health to working on parts of you or your personality, these ideas for living your best life and being happy in who you are will help offer perspective on who you are and what you want from life. Here are some options to try out.
Time
We live in a world where it doesn't feel like we have any time for ourselves, and even if we manage to scrape together a couple of minutes here and there, these minutes are too quickly lost to absently browsing our phones or chatting idly.
It's impossible to magic more hours into the day. However, we don't need to. By being more organized and creating a routine and schedule that we can stick to, you'll realize that the time was always there, you weren't looking in the right place.
Smile
While physical appearance isn't something that should dictate our happiness, people can still feel self-conscious and uncomfortable with how they look, so if there is anything about yourself that you'd like to change, then do it.
From dyeing your hair to the hot pink color that you've always wanted or considering the difference in your smile with veneers before and after you've arranged an appointment, you can look exactly how you want. While this won't solve all your problems, it can be the first step towards feeling more confident and much happier.
Relax
Sitting back and taking in the sights and sounds of the world is a fantastic way to lower your heart rate and feel more at one with nature and the world around you. Everything feels too much go-go-go; whether you're driving through traffic or waiting in line at the supermarket.
Taking a moment to relax and put your feet up allows your body to recharge. It minimizes stress levels, and it makes every day a little easier to manage.
Learn
The idea that you stop learning as soon as you leave school is outdated, and everyone should continue to fill their heads with as much knowledge as they can as they go through life.

Even if you think you've learned everything you need to know, think about learning something else. Explore ideas and subjects you never before considered. Dive deep into the history of things that have always caught your attention and see what else there is to know out there. Read books like Jonathan Cahn's The Book of Mysteries that will teach you a lot about life, read more about the book today.
Fit
Excellent health is directly related to great happiness, so whether you hit the gym twice a day or go for a sunset walk around the neighborhood, you must get some exercise in to keep you in great shape.

Studies show that just 30 minutes of exercise every day is enough to help reduce the risk of health complications including a heart attack or high blood pressure, so taking this time out of your day and going for a stroll rather than sitting and watching the TV all evening, will help you immensely.
Talk
Not everyone can be someone who loves to talk. Others prefer to sit and listen, and there's nothing wrong with this, but if you're going through something, there's no use in bottling it up. Instead, it's better for you to find someone you trust and to talk to them.
You don't need to recite something akin to a Shakespearean soliloquy, but getting concerns and feelings off your chest in a safe environment will help you to work through issues and problems much more succinctly.
Stop
Bad habits may not feel like they massively impact your life too much, but every time you engage in these bad habits, you take more steps back than you do forward.
From smoking to snacking on junk food rather than something healthy, you're putting your happiness at risk, and while you may feel good from engaging in these bad habits at the time, this quickly wears off. When faced with the decision to participate in a bad habit, especially one that could affect your health, think about replacing it with something else and see if it sticks.
Create
Many people don't consider themselves creative because they cannot draw or play an instrument. However, these are not the only signs of creativity, and if you look hard enough, you can find ways to be creative anywhere.
Writing, cross-stitching, and even devising Dungeons and Dragons campaigns with your friends from work can all help you ignite the creative spark. Whether you go for fantasy, sci-fi, or something utopian, it can help foster happy feelings throughout.

Diet
A healthy and balanced diet can have a direct effect on being happy with yourself. Eating right means you get more energy; physical exercise is easier; you may also sleep better, too.

Take a look at your current diet and think about how you can change and fix it. You don't need to abandon your favorite foods altogether, but you can look at substitution certain foods for alternative and healthy options.
Believe
You can bever be happy in yourself unless you believe in yourself. It can be a challenge to overcome the self-doubt that plagues everybody, and while a little self-awareness and reflection are vital, there are times where you need to kick this voice to the side and give yourself credit.
Rather than believe you got praise or promotions because no one else could do the job or something similar, instead recognize that they considered you the best one for the job itself. Over time, your self-belief will increase, and this will help massively with confidence.
You
Living your best life and being happy is not as easy as many people make out. Like anything worth achieving, it takes hard work and dedication. However, don't be discouraged if you've not yet found the way of living that best suits you, keep looking and you will be sure to stumble across it eventually, and it might even be when you least expect it.