As the cases of coronavirus are growing at an exponential rate, scientists around the world are trying their best to develop vaccines and antiviral medicines to fight the disease.
However, while they are busy containing the virus, all you can do is maintain social and physical distancing and practice hand hygiene. You can also look to boost your immunity by eating healthy. It's because the best defense against any disease is a strong immune system.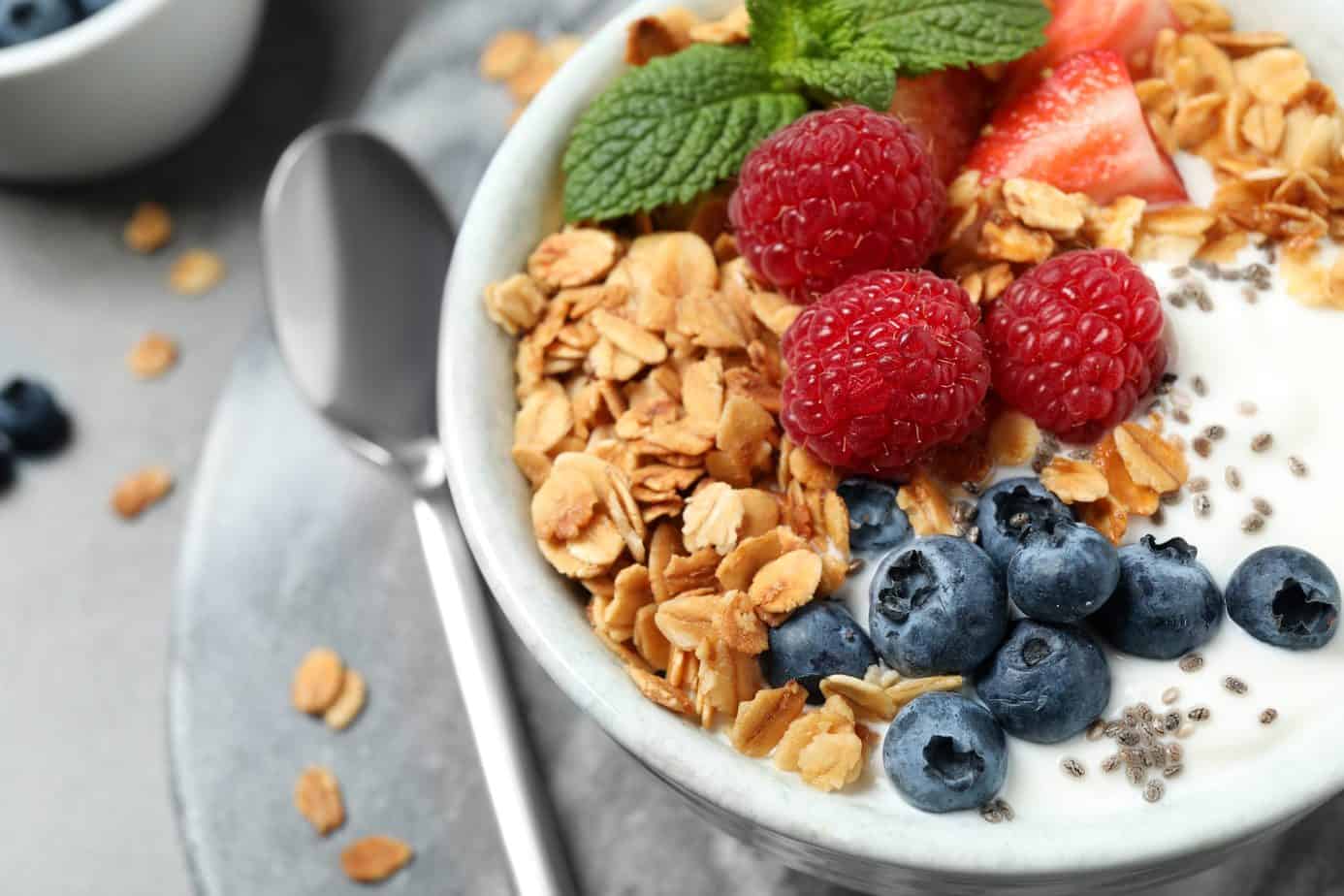 Certain foods such as different types of fruits, vegetables, nuts, seeds, fatty fish are rich in vitamins, minerals, and antioxidants that can help your body fight against bacteria and viruses.
Research shows that supplementing with different vitamins, minerals, and herbs can bolster your immune system.
This article looks into some of the foods and supplements you should include in your diet to improve your immune response.
Best Immune Boosting Foods & Supplements
Fruits and vegetables that contain a significant amount of vitamin C, D, and E, as well as zinc, tend to enhance your immune response. However, you still need to follow proper hygiene and social distancing as these foods alone may not completely protect you from coronavirus.
Foods Rich in Vitamin C
Whenever it comes to protecting your body from any viral infection or respiratory disease, the first thing that comes in our mind is vitamin C.
This vitamin helps to clear out the old cells and replace them with new ones, enhancing their ability to fight against infections.
Besides, vitamin C can act as a potent antioxidant, which is essential to reduce oxidative stress and cell damage caused by free radicals.
Several vegetables and fruits such as bell pepper, broccoli, lemon, strawberries, oranges, pineapples are good sources of vitamin C. You can also try some supplements if fresh fruits are difficult to find during the lockdown.
Chaga Mushrooms
You may not hear about this supplement, but Chaga mushrooms have been used in traditional folk medicines for centuries. This age-old fungus pods can boost your immune system and protect you from several diseases, including cancer.
Several studies have shown its ability to stimulate immunity, decrease inflammation, and kill cancer cells.
A study performed in 2014 reported that consuming Chaga mushrooms can prevent oxidative DNA damage.
You can find good quality Siberian Chaga Mushroom Extract at any health-food store. Stock up a few packets of it and enjoy it with your coffee or smoothie.
Foods That Contain Vitamin D
Vitamin D is another vital nutrient you need for your health and the proper functioning of the immune system.
This fat-soluble vitamin can improve the pathogen fighting effects of your white blood cells and reduce inflammation that are crucial to promoting immune response.
Research published in the journal, Nutrients, suggested that you may have an increased risk of allergic asthma and become more susceptible to influenza if you're suffering from vitamin D deficiency. Some link the lack of exposure to sunshine in cold climates to vitamin D deficiency. This explains why cold and flu are more prevalent in the winter months.
Egg yolks, beef liver, some fatty fishes (like salmon, mackerel, and tuna), cheese, milk, and other dairy products are rich sources of vitamin D. Incorporate these in your diet along with trying supplements like b12 shots.
Try Some Zinc Supplements
Zinc is an essential mineral that can protect your body from several infections. It can help in immune cell development that plays a crucial role in the inflammatory response.
Zinc deficiency can prevent your immune system from functioning properly, resulting in severe diseases, such as pneumonia.
This mineral is mostly found in seafood and meats, and a little in seeds, nuts potatoes, kale, and green beans. However, if you feel your diet could be lacking in zinc, you can also try some zinc supplements that are available in the pharmacies and health food stores.
If you're already sick, supplementing with zinc lozenges can be beneficial for you.
Sunflower Seeds & Other Vitamin E Foods
If you want to increase your immune response against deadly pathogens, you need to incorporate a significant amount of vitamin E in your diet as well.
Research conducted by the Department of Internal Medicine reported that consumption of vitamin E can improve both cell-mediated and humoral immune functions in humans.
Sunflower seeds can be an excellent source of this essential vitamin. Sunflower seed also stores easily and keeps well for a long time. Only one ounce of dry-roasted seeds per day can provide you with 49% of your daily required vitamin E.
You can find sunflower seeds at any grocery shop. Instead of going for unhealthy snacks to munch on, you can try these healthy seeds and improve your immune function while satisfying your munchies.
If you don't like seeds, then go for avocado, peanuts, butternut squash, beets, or swiss chard for natural sources of vitamin E. You can always try supplements as well if your grocer is running low on fresh fruits and veggies.
Elderberry
If you think you were exposed to COVID-19, please don't take elderberry. Stories are popping up about how it can make symptoms worse.
Normally elderberry is a huge immune-system booster.
The flowers and berries of elderberry plants are rich in vitamins and antioxidants that can boost your immunity. Elderberry extract has been used for years to treat different types of infections.
According to a study published in 2014, consuming elderberry helped recovery from infections faster compared to a placebo.
In another test-tube study, elderberry extract showed potent antiviral and antibacterial activities against pathogens that are responsible for influenza and various respiratory tract infections.
Elderberry supplements are available in capsule and liquid forms. However, consult with a doctor before you take this supplement. Your doctor can still do phone calls or video chats should you need to get a hold of them.
Green Tea
Green tea contains a good amount of antioxidants and amino acids that can be your ally in protection from several respiratory infections.
Epigallocatechin Gallate (EGCG) is a special type of antioxidant that is commonly found in green tea. Research has found that it is loaded with immune-boosting properties.
Besides, green tea is rich in L-theanine, an amino acid responsible for fighting germs.
If you are a coffee addict, the lockdown is the perfect time that you opt for a healthier option such as green tea. Green tea has also some calming properties that can help deal with anxious times like a pandemic. So go ahead and replace your coffee with green tea.
Yogurt & Other Probiotics
Yogurt doesn't only help you in proper digestion, but it can also boost your immunity. This delicious dairy product contains a number of good bacteria, known as probiotics, that can promote a healthy gut.
A recent study showed that probiotics found in yogurt or other dairy products can fight against the common cold and other respiratory infections, such as influenza.
If you don't like yogurt, you can also try other probiotic foods such as kefir, buttermilk, etc. Your local pharmacy will also have probiotic supplements if dietary probiotics is not an option for you.
Final Thoughts
There are so many foods and supplements that can help boost your immune system and keep you in good health. If you cannot find healthy foods in the store due to the pandemic lockdown, you can always opt for supplements.
However, these supplements and their benefits can never be the alternative to a healthy lifestyle. So, don't forget to maintain a balanced diet, exercise regularly, and maintain proper hygiene to protect yourself from COVID-19.