If you are planning a move, then this list is for you! There are so many things to remember and it can be pretty chaotic. Just print out this free printable moving checklist so you don't forget a step.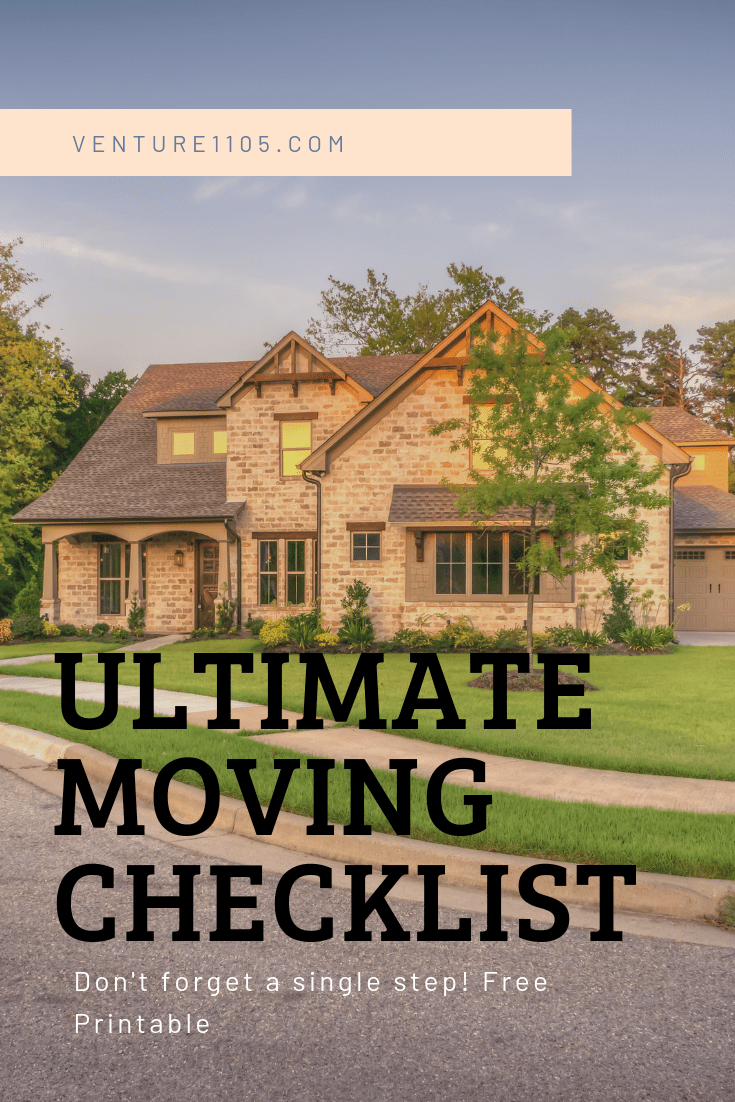 Moving to a new home is super exciting as it marks the beginning of a new chapter in your life for both you and your family. Whether you're moving out for the first time or you're several rungs into the property ladder, moving is still the same experience, and by hiring Rochester Movers, you can make your move less stressful.
9 Tips You Need To Remember Before You Move
With this in mind, today we're going to explore the top nine tips you need to know to ensure you're covering all the bases and give yourself the optimal amount of preparation when moving house.
1. Start Early
If you're going to start packing on the day you're actually supposed to be moving, you're going to be so unprepared and stressed, and things are bound to go wrong. Instead, as soon as you know your date, start making your preparations, following these tips, and getting on top of everything ASAP.
2. Pack Essential Rooms Last
There are going to be rooms and areas of your house you use more than others; most of them daily, such as your bathroom. These are the rooms you're going to want to pack up last because you're still needing to use them. This means start packing your non-essential rooms first and get it out of the way.
3. Have a Clean Out
Over the years, belongings, furniture, and just general rubbish can build up in every room of your home, and you're not going to want to take it all with you to your new house. Instead, take your time to have a cleanout and get rid of things you don't want. There's no point moving them if you don't want them.
4. Switch Your Bills
You don't want to keep paying for the bills for a house that someone else is living in, so make sure you which up all your bill accounts and providers to your new address, as well as all your utilities and service providers.
5. Label Everything!
Things can get lost quickly, especially when you're surrounded by boxes and belongings. While on the subject of keeping organized, make sure you're labeling everything with clean and clear labels that can help you easily find exactly what you're looking for.
6. Photograph Complicated Things
Imagine moving into your new house and trying to connect up your television with all the players, game consoles, speakers, and audio speakers, and then remembering how complicated it was to set it all up before? Don't worry; just save time by taking photographs as reference!
7. Use a Removal Service
Moving can be hard work, especially when there's heavy furniture, a ton of boxes, children, pets, and everything else to move and take care of. Instead of worrying about everything, why not hire a professional movers service like Matco Movers? These companies can take care of everything, and the protection of your property is guaranteed.
8. Remember Voting Changes
Depending on where you're moving from and where you're moving too, you may be a new voting location, which means you may need to re-register before you're able to vote. Make sure you're checking this online, so you have everything you need!
9. Change Your Address
There are plenty of services out there that require your address, so make sure you're making a list at home to remember what you need to change! From your car insurance and your driving license to your magazine and newspaper subscriptions, try not to forget anything important!
Summary
As you can see, there are lots of things you'll need to remember when it comes to moving house, so make sure you're taking your time well in advance to get prepared and allow yourself to fully focus on what's important.
Free Printable Moving Checklist
I put all of these steps into a free printable for you. Print this out and check off when you get it done. Don't worry about trying to remember everything.
You can download the checklist here (PDF).
Or, click the image below to download and print!
More Moving Tips
I've written lots of other tips before. Make sure you are really prepared for the big move!