If your bedroom has enough space for a king size bed, you should invest in one! It is worth every bit. But what makes a king size bed better than say a queen or double?
This guide will show you why I think a king-size bed is the best one of all.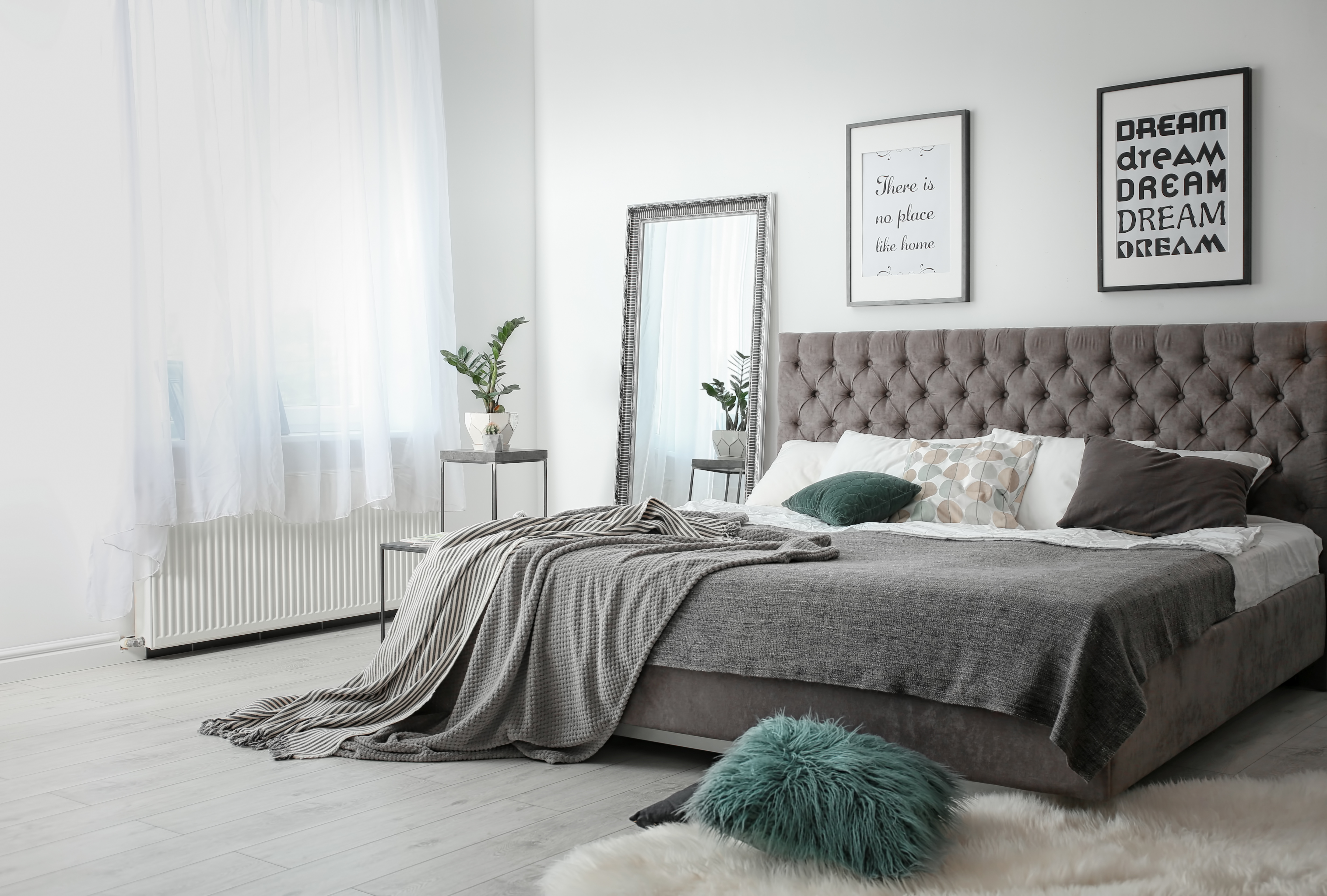 5 Reasons You Need a King Size Bed
Whether you need a little convincing or want to convince someone else, these are the best reasons ever for needing a kind size bed upgrade.
Extra Comfort
A king size bed frame provides so much comfort to the couple that sleeps on it each night. You'll notice the extra centimeters in width and length when you stretch your arms and legs! Plus, you can move around without disturbing your partner.
Enough Room For The Family
Many people have children and pets, and as we all know, children always find their way into mom and dad's bed a few times throughout their childhood.
Having a large enough bed to accommodate the kids sleeping with you is a great idea and will allow everyone enough room to get the quality sleep they need.
Plus, it's roomy enough for those bedtime stories or sleepy weekend mornings in bed.
Fits Well In A Master Bedroom
Another reason you need a king size bed is because your mater bedroom needs it!
It is important to have a big enough bed so that the room's furniture does not look disproportional to its size. King size beds will look best in master bedrooms and they come in various styles to accommodate any room design.
Options include, deco, shaker, platform, and canopy are only a few to name, as there are many others.
Health Benefits
So many studies link a good night's sleep to a healthier life. And you'll be amazed at how much better you sleep when you have room to stretch out and really relax, of course getting a good mattress is also important, so going to sites like https://gottasleep.com/pages/mattresses-sale-canada can be helpful for this as well.
Better Support For The Back Area
Finally, a larger bed will give you better back support. Just make sure you are choosing the right mattress.
When a couple is in the market to purchase a new bed, a couple should consider all options and choose the one that fits their lifestyle and budget.
A king size bed is definitely preferred by many people because of the benefits listed above, and more. King size beds do provide much comfort, as well as allowing the whole family (pets included) to spend time together, especially on a lazy Sunday morning.
Visit a mattress store and see for yourself what the benefits of having a king size bed are.