Check out this breakdown of all the exercises you can do with your kids at each age. Get moving and start your health journey.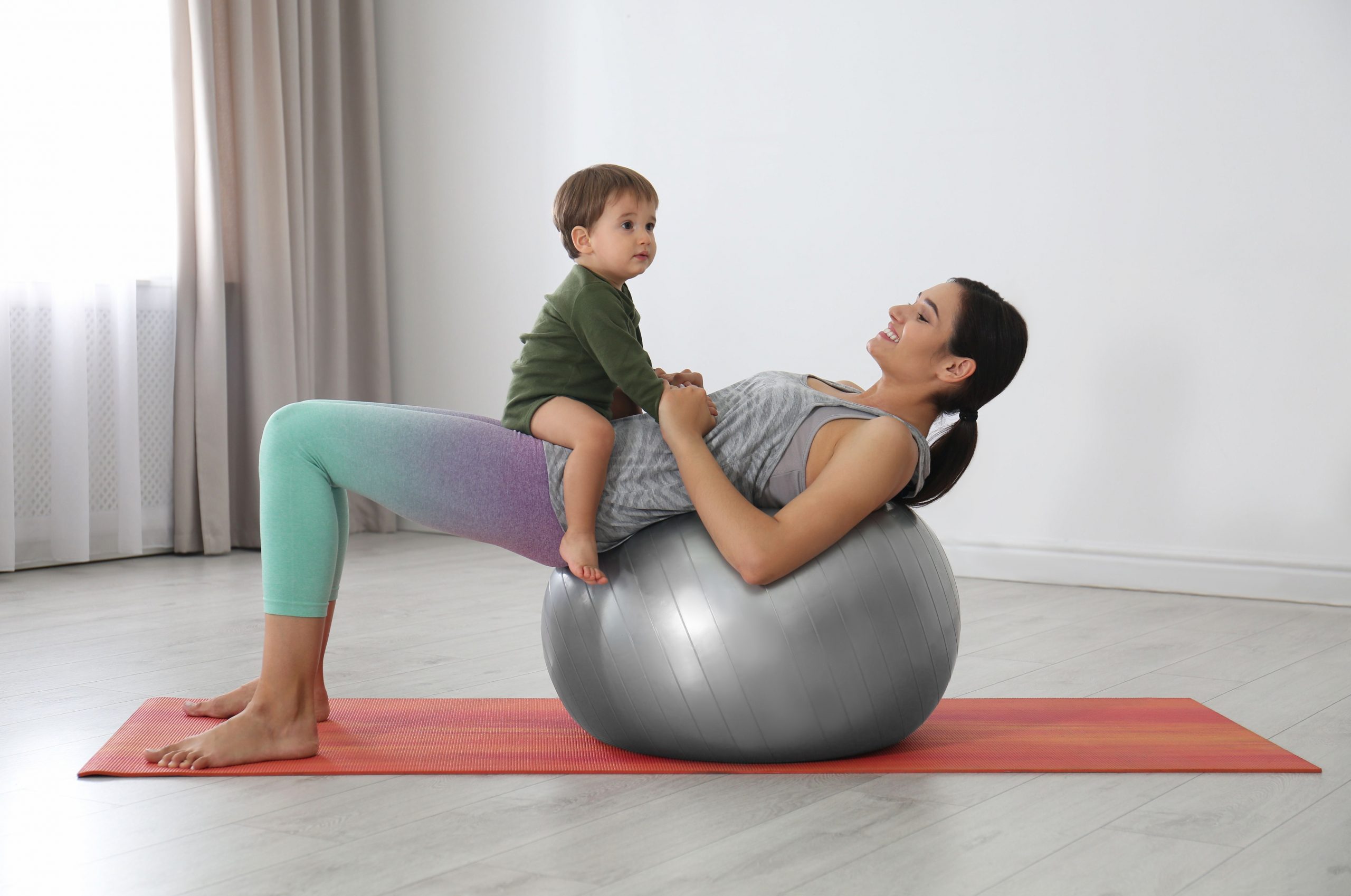 It can be hard to find time for exercise, but when there's a will, there is a way. The good thing about exercises is that they are good for everyone, and if they are fun enough, you can involve your children in your training plan.
The key to exercising with children is to be creative and to have everything you need, which you will find it here. Exercising with your children will help you bond even more and it will be easier to lead a healthy family lifestyle if everyone is completely involved.
Exercising with Babies
Your baby will love watching you stretch and do simple exercises. It might even try to imitate you. Therefore, place a soft rug on the carpet and the baby on it.
While your baby is playing and exploring, you can do squats, stretches, planks, and other floor exercises. If this is impossible because your baby is overactive or crying, you can always put your baby to a stroller and go for long walks, or even a jog.
Exercise with children from 2 to 6 years old
Once your child can walk and becomes stable on its feet, it will have a lot of energy and will be constantly on the move. At this age, a child is more interested in exploring their environment and has a hard time focusing on one thing.
During this period it is easier to adapt to the child. Follow your child's innate desire to run, climb, dance and roll on the floor. Imitate it and do the same things. It is a free and unstructured exercise, but you will certainly sweat when you try to put yourself into the shoes of your little explorer.
Perhaps the simplest activity you can take part in together is a dance. Put on your favorite dance music and show your toddler your favorite moves – squats, lunges, push-ups, etc.
You can "break" your dance into several sets, each lasting 5 to 10 minutes.
Exercise with kids ages 7-11
Schoolchildren can already understand what exercise is, why we exercise and why it is good for our health. Exercise can now become a planned activity included in your family routine.
In addition to exercising and dancing at home, you can take your child for kayaking, long walks, hiking, biking, or swimming. You can play badminton together, throw a Frisbee, play with a ball and do numerous other fun family activities like axe throwing Fort Worth.
You can also let your child guide you. Let it be your coach by showing you all the exercises it is doing at school or at a sports club. Children love knowing that their skills are appreciated, and it is a perfect age to let them be your trainer.
Exercise with your teens
At this age, a child enters puberty and is likely to prefer to exercise at a sports club, school, and with its peers. That doesn't mean that you cannot continue to include your child in your activities. If you like to run or jog, invite your teen to join you. The same goes for cycling, walking, hiking, and other outdoor activities. During breaks, you can talk and build your friendship.
And if you think your teen is done with doing silly things such as dancing around your home, it doesn't mean you should stop too. Parent(s) dancing in the living room is a fond memory for every child, and dancing is addictive! You might be surprised when your teen joins you just because it is fun and childish. So make it a dance competition and teach each other some new dance moves!